POSTED OCTOBER 19, 2020

---
POSTED OCTOBER 19, 2020
EASY DOES IT LAWN CARE IS NOW HIRING SEASON HELP FOR FALL CLEAN-UPS, SNOW REMOVAL AND MORE.  TO LEARN MORE CALL 860-774-1670
---
POSTED OCTOBER 19, 2020

---
POSTED OCTOBER 19, 2020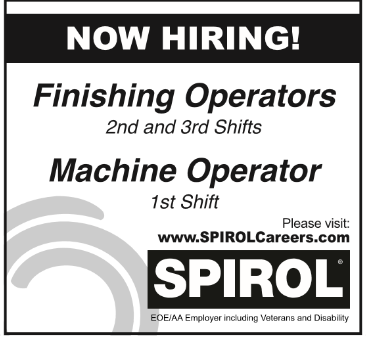 ---
POSTED OCTOBER 13, 2020

Wanted for local plastic container manufacturer 
Full-Time SHIPPING / RECEIVIING SUPERVISOR
Familiarity with Microsoft Office, AS400 a plus
Looking for a "go-getter" mentality
3-5 years experience as a supervisor preferred
For more information, call 860-774-2277 ext: 216
Full-Time MANUFACTURING MECHANIC-MACHINIST / SUPERVISOR
Repair and maintenance of  machinery  in the lining department
Level headed and patient
Dependable
Willing to go the extra mile
Please send resume to cberry@coltsplastics.com
Full-Time Maintenance Technician
Repair and maintenance throughout the manufacturing plant & office
Strong mechanical and electrical skills
Background in welding & metal fabrication
Self starter and have the ability to find areas of improvement within the manufacturing shop to improve efficiency and minimize down-time
---
POSTED OCTOBER 12, 2020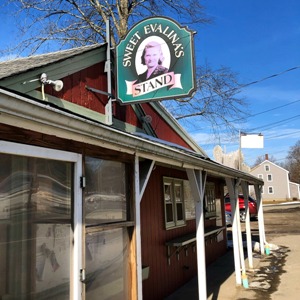 NOW HIRING FULL AND PART TIME POSITIONS. CLICK HERE TO LEARN MORE.
---
POSTED OCTOBER 6, 2020

NOW HIRING!!!
FULL-TIME
DELIVERY PERSONNEL 
APPLY IN PERSON AT:
16 FURNACE STREET
DANIELSON
---
IF YOU ARE AN EMPLOYER THAT WOULD LIKE TO ADVERTISE YOUR POSITION ON OUR EXCHANGE, PLEASE CALL KERRI PRICE AT 860-928-1350 FOR MORE INFORMATION.