POSTED MAY 23, 2022

LOOKING FOR FULL-TIME HELP
MUST LIKE THE OUTDOORS, HAVE A DRIVERS LICENSE AND BE AVAILABLE FOR HOURS NEEDED.  CALL 860-774-1670 TO APPLY
---
POSTED MAY 12, 2022

---
POSTED MAY 10, 2022

ERW – Putnam, CT
                           Wanted: 2ND  Shift Machinist
      PERFORM OPERATIONS AS ASSIGNED INCLUDING:
Conduct all set-up and quality operations in support of self and others. Set-up and operate machines in accordance with travelers and any other required paperwork
Create, edit and/or retrieve programs from system files and execute
Manufacture product that meets quality requirements. Inspect and verify work prior to submitting for inspection
Meet time and schedule standards for assigned task
Identify issues and opportunities in meeting cost requirements of assigned work
Identify set-up reduction opportunities and lean process opportunities and communicate to proper 6S team leads.
QUALIFICATIONS and EXPERIENCE REQUIRED:
A genuine belief in continuous improvement and disciplined processes and a willingness to analyze, challenge and change processes, if needed, to create a more efficient environment and culture
Self-starter with ability to multi-task and prioritize workday/projects independently
Knowledge and use of precision measuring instruments and the application of such instruments; Instruments should include but not limited to calipers, ID and OD micrometers, depth gages, indicators and scales
           Valid driver's license required 
TO APPLY FOR POSITION:
Submit letter of interest detailing qualifications or a resume online to                                andreww@erwinc.com
ERW will not discriminate against any job seeker based on gender, race, veteran status, disability or any other               protected status.
---
POSTED MAY 9, 2022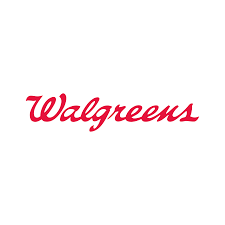 If you are looking to join a great team, our Walgreens Distribution Center in Dayville, CT is the place for you.  We have excellent starting pay, a retention bonus, great benefits and now a performance based incentive program. Our Lean company culture is team work based where your input is needed and appreciated.  Our morale building activities offered here make it more than just a job.  We have a variety of General Warehouse openings that involve picking, stocking, receiving, and shipping products.  Some positions involve driving fork trucks, pallet riders and stock pickers.  We will provide all the training you need to be successful.   PAY & BENEFITS PLUS A RETENTION BONUS
$18.10 Starting Rate
Plus: $1.50 PM Shift Differential
Plus: Retention Bonus: $1500 FT
NOW ALSO OFFERING A PERFORMANCE BASED INCENTIVE PROGRAM
DAYVILLE DISTRIBUTION CENTER OPENINGS
500 Forbes Road, Dayville CT 06241
We offer Full Time openings for the following Shifts/Hours
Sunday to Thursday Shifts
6:00pm to 2:00am, 8:30pm to 4:30am, 9:00pm to 5:00am, 9:30pm to 5:30am
Come Join Our Growing Team and Apply On Line!
 APPLY BELOW—————————————-
              jobs.walgreens.com
 General Warehouse Person Connecticut
                Job ID: 902327BR
---
POSTED MAY 2, 2022
---
IF YOU ARE AN EMPLOYER THAT WOULD LIKE TO ADVERTISE YOUR POSITION ON OUR EXCHANGE, PLEASE CALL KERRI PRICE AT 860-928-1350 FOR MORE INFORMATION.