POSTED JANUARY 6, 2021

As Sonoco continues to gain new business, they are hiring at all levels.
Benefits:
·         Competitive pay higher than most local manufacturers
·         401K with company match
·         Medical, Dental, and Vision plans effective the first of the month
·         10 days of vacation and 10 paid holidays prorated for the first year based on your start date
·         Paid wellness day each year for health related appointments
·         A chance to be a part of a company with a 120+ year history of steady growth with a focus on safety and taking care of its people
Current Hourly Openings:
·         Inspector Packer (Inspects and palletizes parts off the production machine)- 2nd and 3rd shift openings (2:30pm-11pm, 10:30pm-7am)
·         Material Handler (Provides materials to inspector packers to pack product, takes finished product from presses and prepares them for the warehouse, stacks product in the warehouse)- 2nd and 3rd shift openings (2:30pm-11pm, 10:30pm-7am)
·         Molding Technician (responsible for machine settings to meet quality requirements and maintenance to address issues)- 2nd and 3rd shift openings (2:30pm-11pm, 10:30pm-7am)
·         2nd Shift Maintenance Technician- Responsible for plant and production equipment maintenance. 2:30pm-11:30pm schedule
·         2nd Shift Supervisor (Shift Lead/Mold Tech) (responsible for scheduling shift, coaching employees, and meeting safety, productivity, and continuous improvement targets)- 2pm-11:30pm schedule
Salaried Opening:
·         Plant Engineer/Maintenance Manager
All positions are posted on Indeed along with a full job description:
---
POSTED JANUARY 4, 2020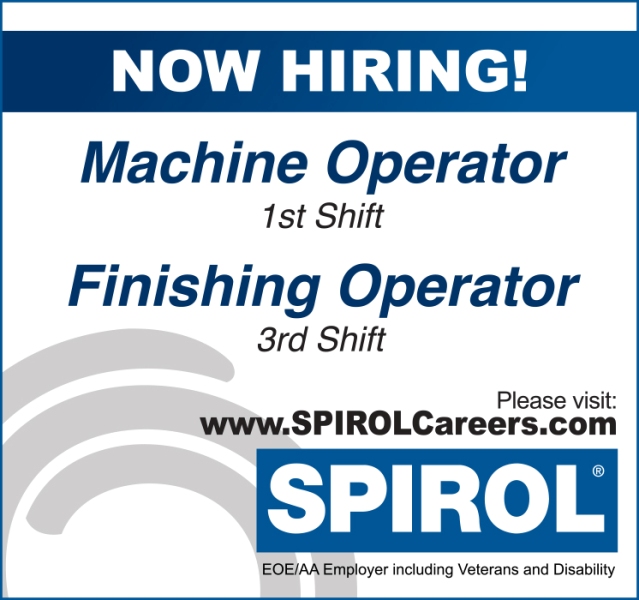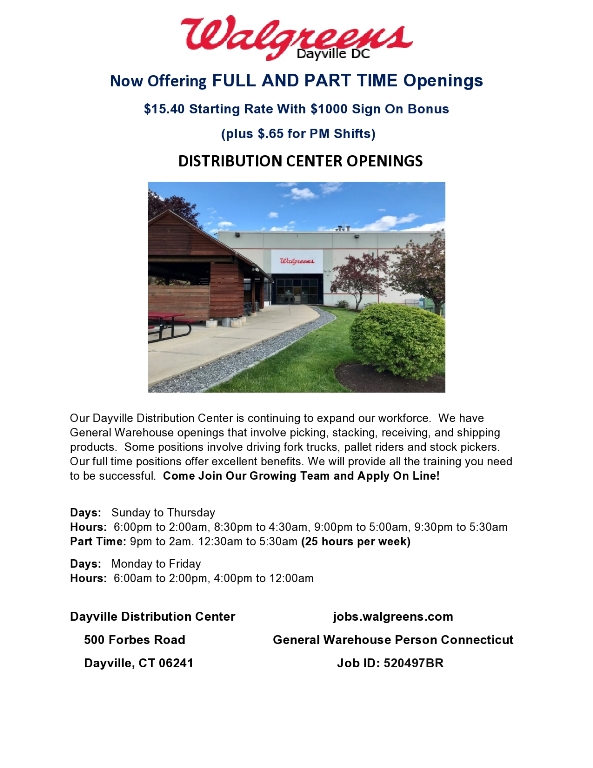 ---
---
IF YOU ARE AN EMPLOYER THAT WOULD LIKE TO ADVERTISE YOUR POSITION ON OUR EXCHANGE, PLEASE CALL KERRI PRICE AT 860-928-1350 FOR MORE INFORMATION.