WINYRADIO.COM OFFERS TWO DIFFERENT WAYS TO FIND OUT WHAT'S GOING ON IN OUR COMMUNITY – THE ROCKIN' SCROLL AND "THIS WEEK'S-SNEAK PEEK".
THE ROCKIN' SCROLL: A YEARLY LIST OF EVENT POSTERS IN CHRONOLOGICAL ORDER. FOR THOSE OF YOU WHO WOULD LIKE TO SEE THE POSTERS ON OUR ROCKIN' SCROLL JUST SCROLL DOWN.
THIS WEEK'S SNEAK PEEK: FOR THOSE OF YOU WHO WOULD LIKE TO HAVE ACCESS TO WINY'S COMMUNITY BULLETIN BOARD HEARD ON-AIR EVERY MONDAY-SATURDAY AT 8:35 AM, AND SPONSORED BY WEISS AND ASSOCIATES, ATTORNEYS AT LAW IN DANIELSON, CLICK BELOW ON "THIS WEEK'S-SNEAK PEEK". 
IF YOU HAVE ANY QUESTIONS, FEEL FREE TO CALL  US AT 860-928-1350.  WE  HOPE YOU ENJOY THESE FEATURES!
CLICK HERE FOR "THIS WEEK'S-SNEAK PEEK"
---
ROCKIN' SCROLL/EVENT FLYERS
​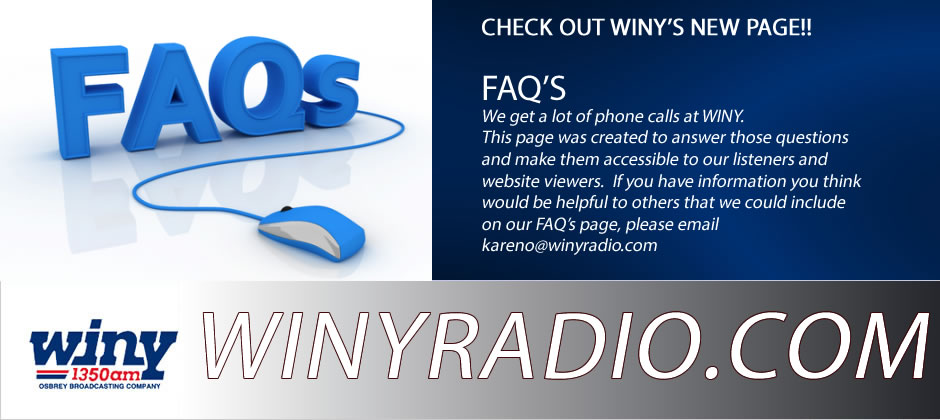 CLICK HERE TO CHECK IT OUT
---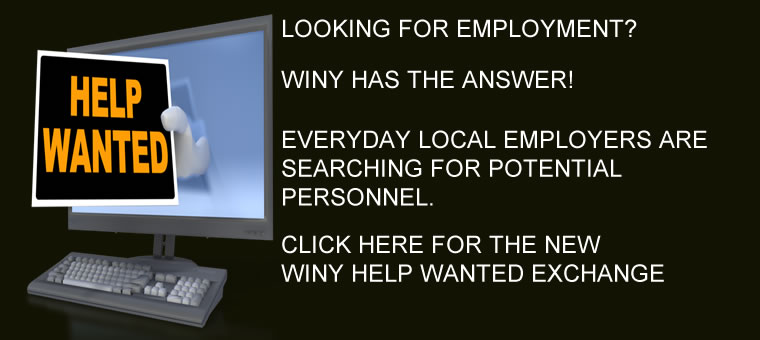 ---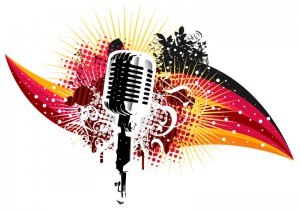 THE WINY MICROPHONES ARE ON THE ROAD AGAIN!!!!!
WINY PERSONALITIES WILL BE ON LOCATION!
IF YOU ARE INTERESTED IN HAVING US BROADCAST LIVE, GIVE US A CALL TODAY AT 860-928-1350 
2019 DATES BOOKING UP FAST!!!!
---
---
---
---
---
---
---
THE PUTNAM ROTARY INTERACT CLUB
ALONG WITH VOLUNTEERS FROM LOCAL SCHOOLS AND OUR COMMUNITY
WILL BE BELL RINGING 
 EVERY SATURDAY IN DECEMBER
AT THE FOLLOWING PUTNAM LOCATIONS:
PUTNAM WALMART, STOP & SHOP, PRICE CHOPPER & PUTNAM SUPERMARKET
GENEROUS CONTRIBUTIONS WILL GO TO OUR LOCAL SALVATION ARMY FOR THOSE IN NEED IN OUR AREA.
---
---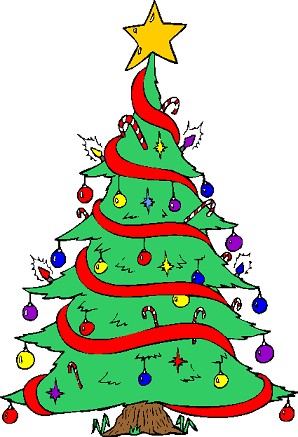 OUR 2018 GIVING TREE
ONCE AGAIN ALL SISTERS AT THE PROVINCIAL HOUSE AND SURROUNDING COMMUNITIES, FAMILY MEMBERS AND FRIENDS ARE INVITED TO BE A PART OF OUR ANNUAL GIFT GIVING FOR THE FAMILIES SERVED DIRECTLY BY THE INTERFAITH HUMAN SERVICES OF PUTNAM GROUP.
THE GREATEST NEED THIS YEAR IS TOILETRIES FOR WOMEN, MEN AND CHILDREN OF ALL AGES. CASH DONATIONS , OF COURSE, ARE ALSO MOST WELCOMED AND WILL BE USED TO PURCHASE TOILETRY ITEMS. YOUR COLORFUL GIFT BAGS WILL BE PLACED UNDER THE GIVING TREE IN THE VISITORS' LOUNGE STARTING NOVEMBER 29TH.
MEMBERS OF THE IHSP BOARD INCLUDING SR. ELEANOR BALDONI, WILL JOIN US FOR LUNCH ON FRIDAY DECEMBER 14TH AND WILL ACCEPT OUR DONATIONS IMMEDIATELY FOLLOWING THE NOON MEAL. 
THANKS TO ONE AND ALL FOR HELPING US BRIGHTEN CHRISTMAS FOR SO MANY FOLKS THIS YEAR.
A VERY MERRY AND BLESSED CHRISTMAS TO ALL!
For more info you may call 860-928-0891 ext. 148.
---
---
---
---
---
---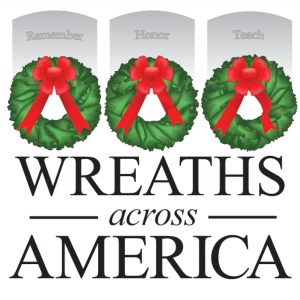 SATURDAY, DECEMBER 15
12:00 P.M.
PUTNAM VETERANS MEMORIAL PARK
~ CORNER OF BRIDGE STREET & CHURCH STREET
---
---
---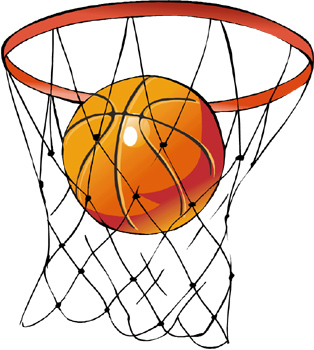 THE ELKS NATIONAL FOUNDATION
ELKS HOOP SHOOT
FREE THROW CONTEST FOR BOYS AND GIRLS AGES 8-13
SATURDAY, DECEMBER 15
PUTNAM MIDDLE SCHOOL GYM
9:30-11 A.M.
FOR MORE INFORMATION CALL PUTNAM RECREATION AT 860-963-6800
---
---
---
---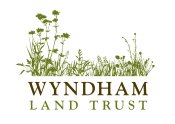 WINTER SOLSTICE
FRIDAY, DECEMBER 21
LYON PRESERVE ~ WRIGHTS CROSSING ROAD ~ POMFRET
3:00-5:00 P.M.
LIGHT REFRESHMENTS SERVED
---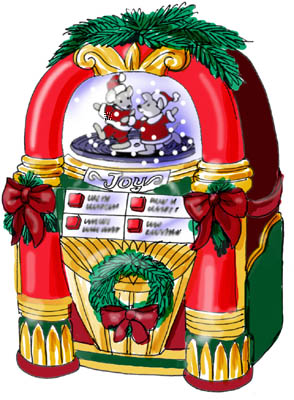 WINY CHRISTMAS CAROUSEL
DECEMBER 24 ~ 9:00 A.M. THROUGH DECEMBER 25TH ~ 9:00 P.M.
CONTINUOUS CHRISTMAS MUSIC TO SHOP, COOK, WRAP AND SET AS THE BACKGROUND TO YOUR FAMILY GATHERINGS!
TUNE IN AT WINY 1350AM OR ONLINE AT WINYRADIO.COM
MERRY CHRISTMAS FROM ALL OF US AT WINY!
---
2019 SAVE THESE PUTNAM DATES 
(ALL DATES ARE SUBJECT TO CHANGE ~ CHECK BACK FOR DETAILS AND MORE INFO)
FEBRUARY 9 ~ FIRE AND ICE FESTIVAL ~ DOWNTOWN PUTNAM
MARCH 10 ~ COURTHOUSE BAR & GRILL  O'PUTNAM 5K ~ DOWNTOWN PUTNAM
MAY 3,  JUNE 7, JULY 5, AUGUST 2, SEPTEMBER 6 & OCTOBER 4~FIRST FRIDAYS~DOWNTOWN PUTNAM
MAY 5 ~ ROTARY CLUB FISHING DERBY ~ ROTARY PARK-PUTNAM
MAY 27 ~ PUTNAM MEMORIAL DAY PARADE ~ GROVE STREET-PUTNAM
JUNE 8 ~ PARTICLE ACCELERATOR ~ ROTARY PARK-PUTNAM
JULY 6 ~ PUTNAM FIREWORKS ~ ROTARY PARK-PUTNAM (RAIN DATE JULY 7)
JULY 13 ~ ALFRESCO ~ ROTARY PARK-PUTNAM (RAIN DATE JULY 14)
JULY 13, AUGUST 10 & SEPTEMBER 7 ~ RIVER FIRE ~ ROTARY PARK – PUTNAM
AUGUST 10 ~ NECT CANCER FUND WALK & RUN ~ BLACK DOG PARK  & GRILLE – PUTNAM
AUGUST 11 ~ MAIN STREET CAR CRUISE & ARC RUBBER DUCK RACE ~ DOWNTOWN PUTNAM ~ (RAIN DATE AUGUST 18)
SEPTEMBER 8 ~ SAVOR THE FLAVOR FOOD FESTIVAL ~ ROTARY PARK – PUTNAM
OCTOBER 19 ~ GREAT PUMPKIN FESTIVAL ~ DOWNTOWN PUTNAM
OCTOBER 25 ~ TRICK OR TREAT ON MAIN STREET ~ DOWNTOWN PUTNAM
NOVEMBER 29 ~ SANTA COMES TO PUTNAM ~ ROTARY PARK – PUTNAM
DECEMBER 1 ~ HOLIDAY DAZZLE LIGHT PARADE ~ DOWNTOWN PUTNAM (RAIN DATE DECEMBER 8)
SAVE THESE KILLINGLY DATES 
SAVE THE DATES 2019
ICE BREAKER
APRIL 6, 2019
2019  DKH EVENTS