WINYRADIO.COM OFFERS TWO DIFFERENT WAYS TO FIND OUT WHAT'S GOING ON IN OUR COMMUNITY – THE ROCKIN' SCROLL AND "THIS WEEK'S-SNEAK PEEK".
THE ROCKIN' SCROLL: A YEARLY LIST OF EVENT POSTERS IN CHRONOLOGICAL ORDER. FOR THOSE OF YOU WHO WOULD LIKE TO SEE THE POSTERS ON OUR ROCKIN' SCROLL JUST SCROLL DOWN.
THIS WEEK'S SNEAK PEEK: FOR THOSE OF YOU WHO WOULD LIKE TO HAVE ACCESS TO WINY'S COMMUNITY BULLETIN BOARD HEARD ON-AIR EVERY MONDAY-SATURDAY AT 8:35 AM, CLICK BELOW ON "THIS WEEK'S-SNEAK PEEK".
IF YOU HAVE ANY QUESTIONS, FEEL FREE TO CALL US AT 860-928-1350. WE HOPE YOU ENJOY THESE FEATURES!
CLICK HERE FOR "THIS WEEK'S SNEAK PEEK"
POWERED BY NORTHEAST LAW CENTER
---
ROCKIN' SCROLL/EVENT FLYERS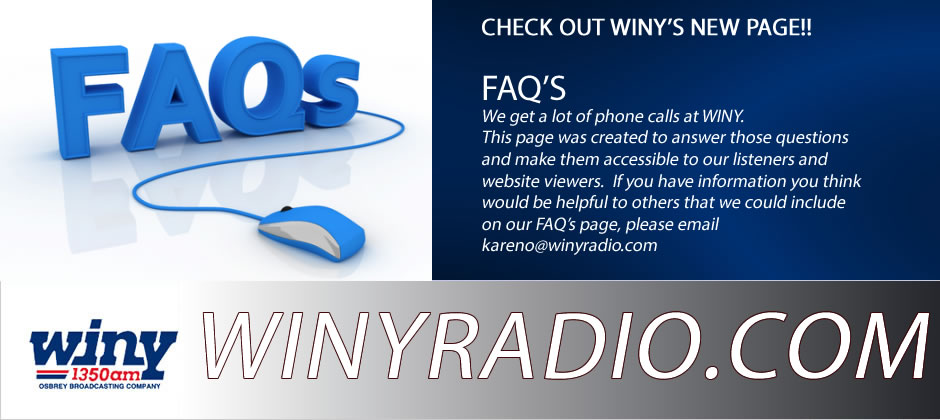 CLICK HERE TO CHECK IT OUT
---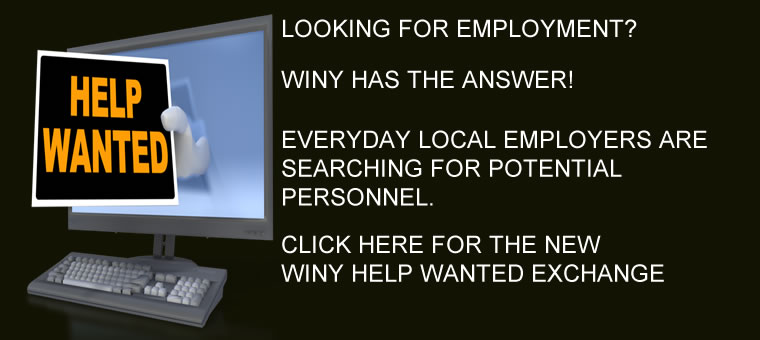 ---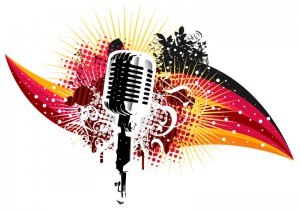 THE WINY MICROPHONES ARE ON THE ROAD AGAIN!!!!!
WINY PERSONALITIES WILL BE ON LOCATION!
IF YOU ARE INTERESTED IN HAVING US BROADCAST LIVE, GIVE US A CALL TODAY AT 860-928-1350
Friday, October 2 ~ Connecticut National Golf, Putnam ~ Quiet Corner Cares 1st Annual Ryan Lefevre Memorial Golf Tournament ~ 12 p.m.
---
---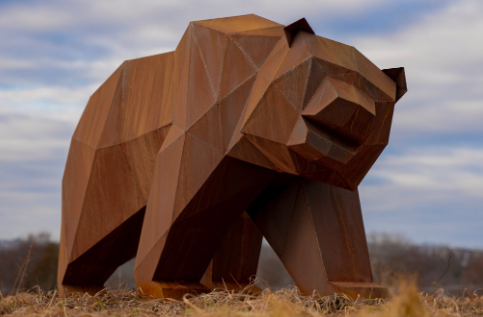 "SCULPTURE AFFAIR"
PUTNAM, CT
OVER 20 SCULPTURE BY ARTIST DALE ROGERS WILL BE ON DISPLAY THROUGHOUT THE BUSINESS DISTRICT AND PUTNAM RIVER TRAIL.
JULY 4 ~ OCTOBER 1
TO DOWNLOAD A MAP CLICK HERE
---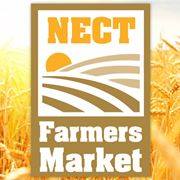 MONDAY ~ PUTNAM FARMERS MARKET PAVILION, KENNEDY DRIVE ~ PUTNAM ~ 3:30 -6 P.M. ~ OPENS MAY 4TH
TUESDAY~PLAINFIELD EARLY CHILDHOOD CENTER, NORWICH ROAD ~ PLAINFIELD ~ 4-6 P.M. ~ OPENS JUNE 16
WEDNESDAY ~ BROOKLYN COMMONS SHOPPING CENTER, ROUTE 6 ~ BROOKLYN ~ 4-6 P.M. ~ OPENS JUNE 17
SATURDAY ~ KILLINGLY PUBLIC LIBRARY WESTCOTT ROAD ~ DANIELSON ~ 9:00 A.M.-12 P.M. ~ OPENS MAY 2ND
---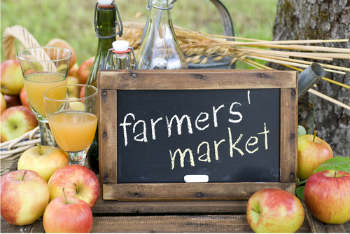 PUTNAM FARMER'S MARKET
EVERY SATURDAY 10AM – 1PM, UNTIL NOVEMBER 21ST
RIVERVIEW MARKETPLACE, 18 KENNEDY DRIVE IN PUTNAM
---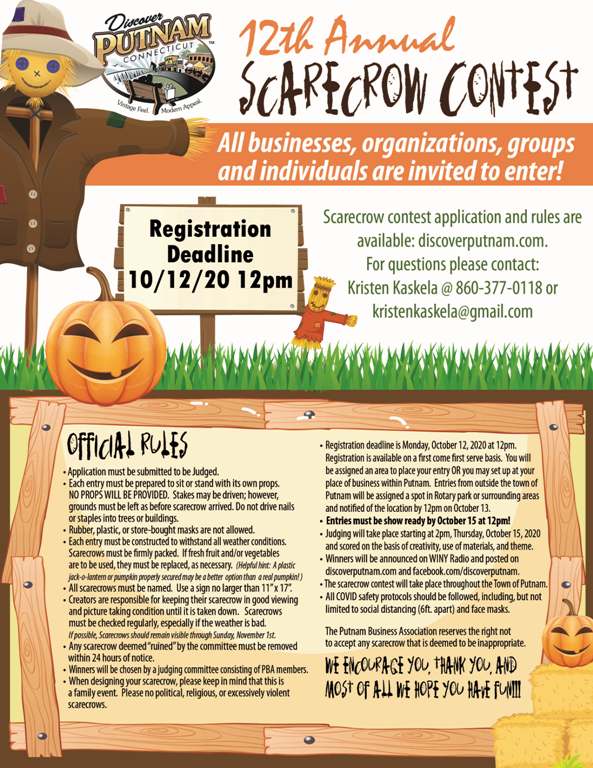 ---
TO ORDER FROM GARY OR KAREN OSBREY
EMAIL YOUR ORDER TODAY TO
KARENO@WINYRADIO.COM
OR CALL 860-928-1350
---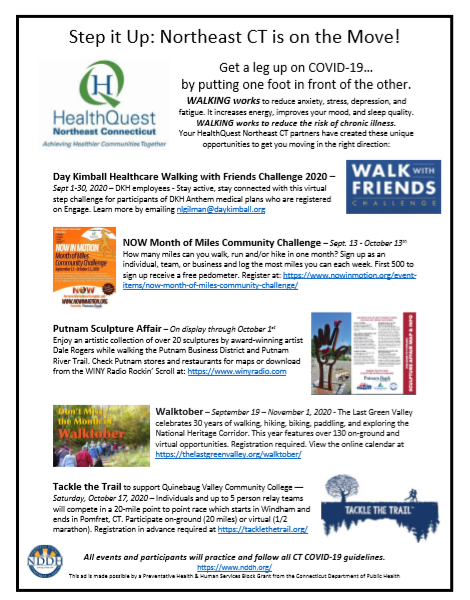 ---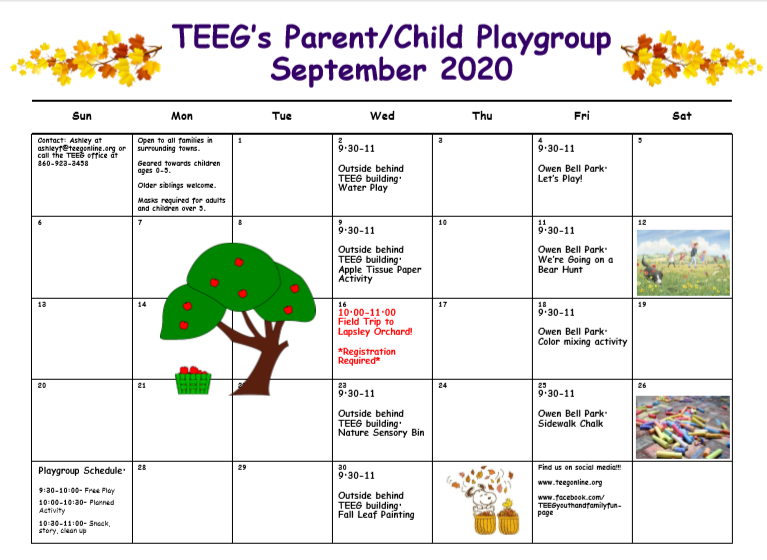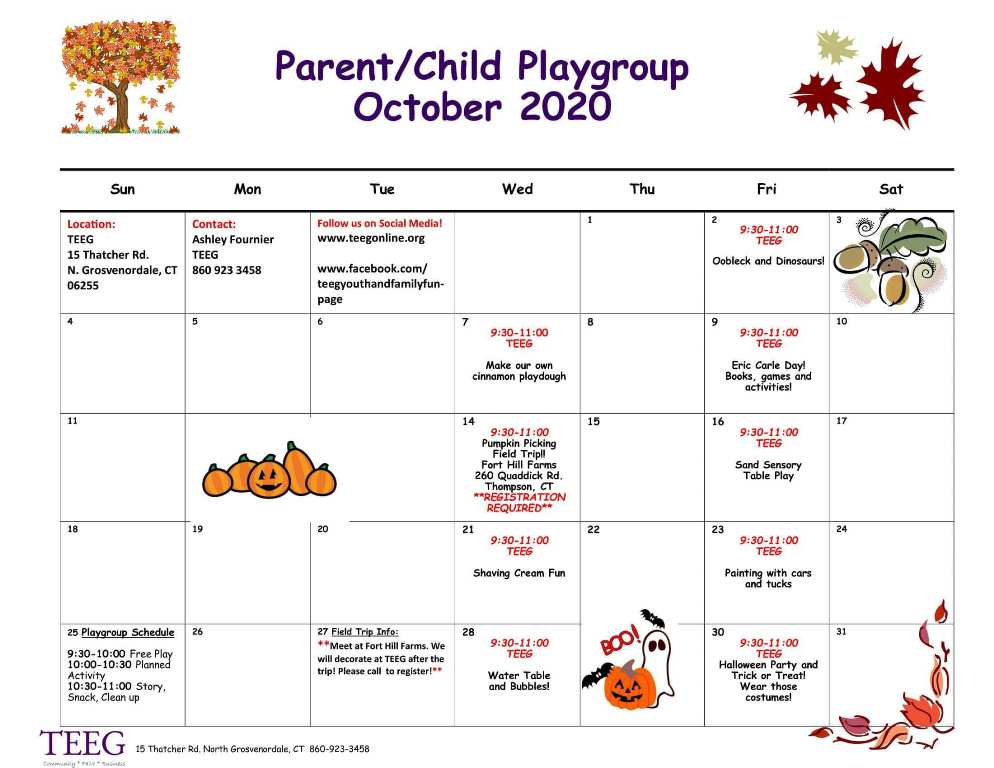 ---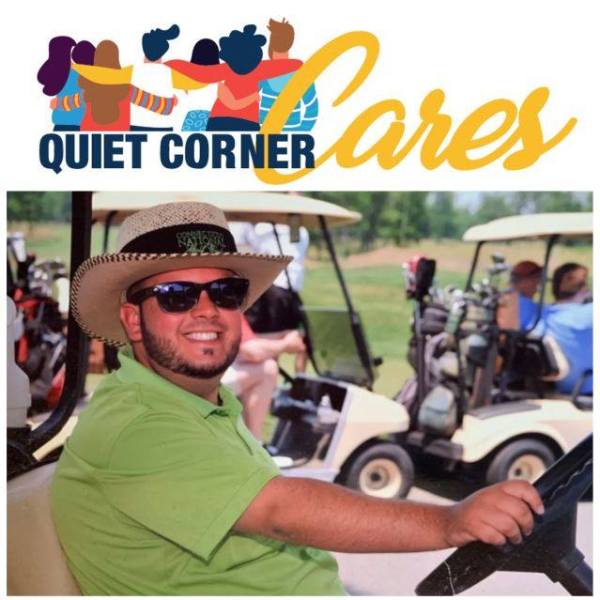 1ST ANNUAL RYAN LEFEVRE MEMORIAL GOLF TOURNAMENT
FRIDAY, OCTOBER 2, 2020
CONNECTICUT NATIONAL GOLF CLUB ~ PUTNAM CT
12:00- 5:00 P.M.
FOR MORE INFORMATION OR TO SPONSOR
VISIT
GolfForRyan.com
---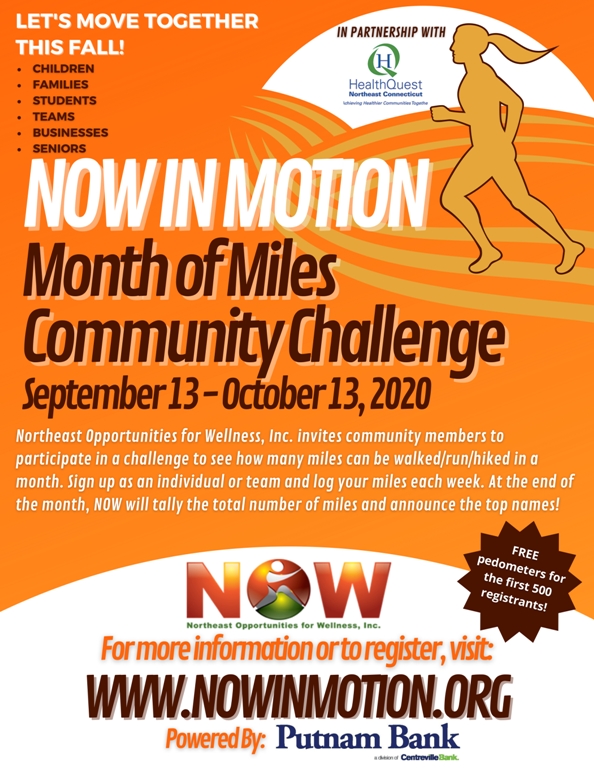 ---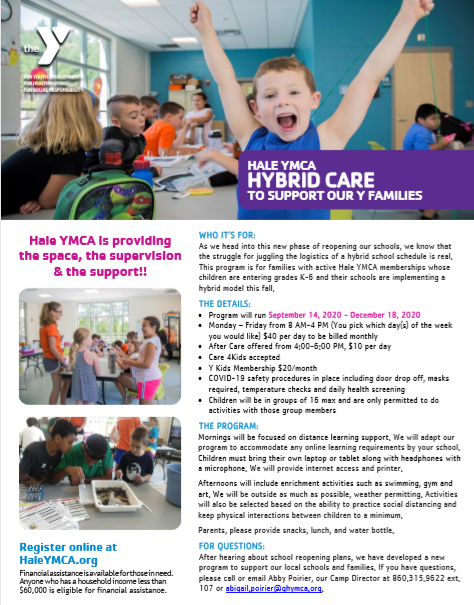 ---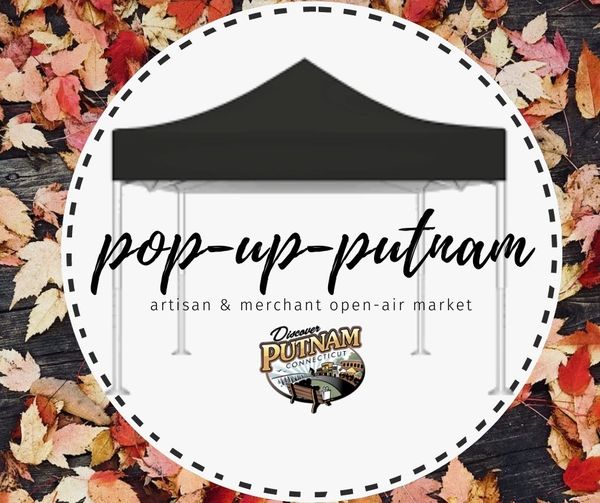 EVERY SATURDAY THROUGH OCTOBER 17TH
NOON – 4:30PM
DOWNTOWN PUTNAM, ROTARY PARK, AND ALONG THE RIVER TRAIL
LEARN MORE HERE!
---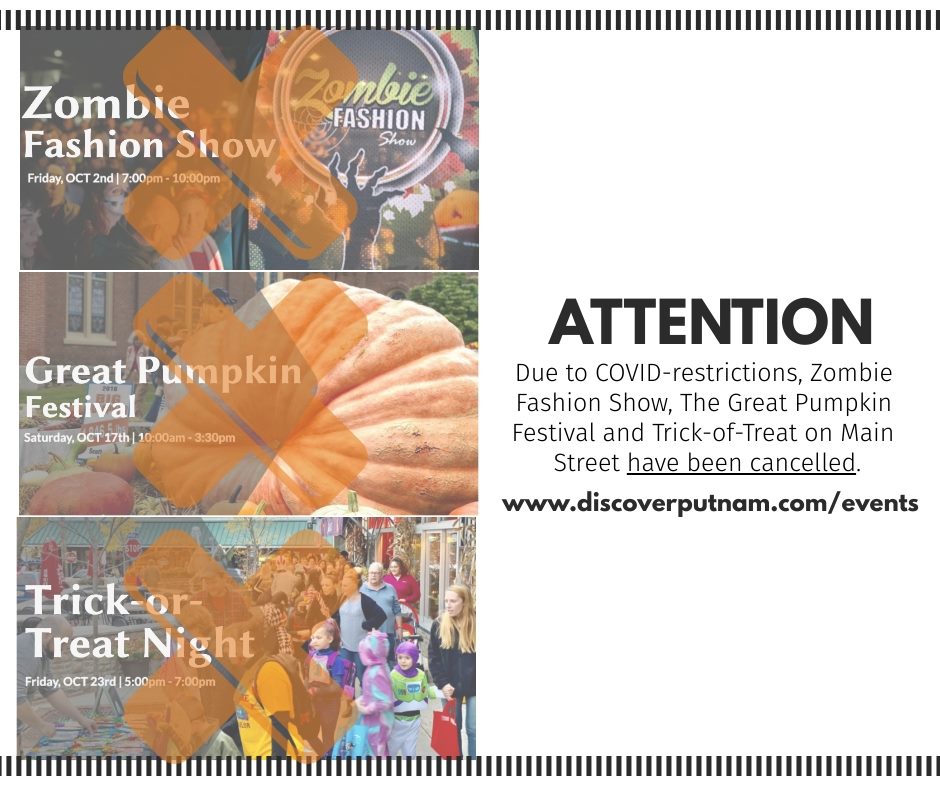 TOWN OF PUTNAM EVENTS 
---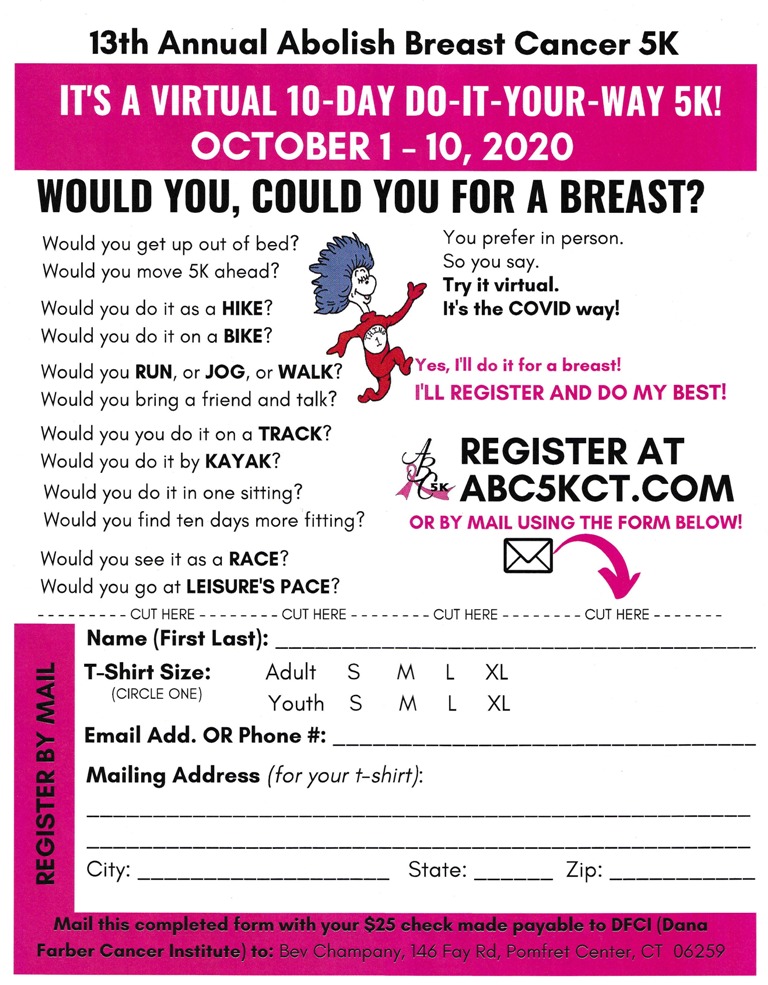 ---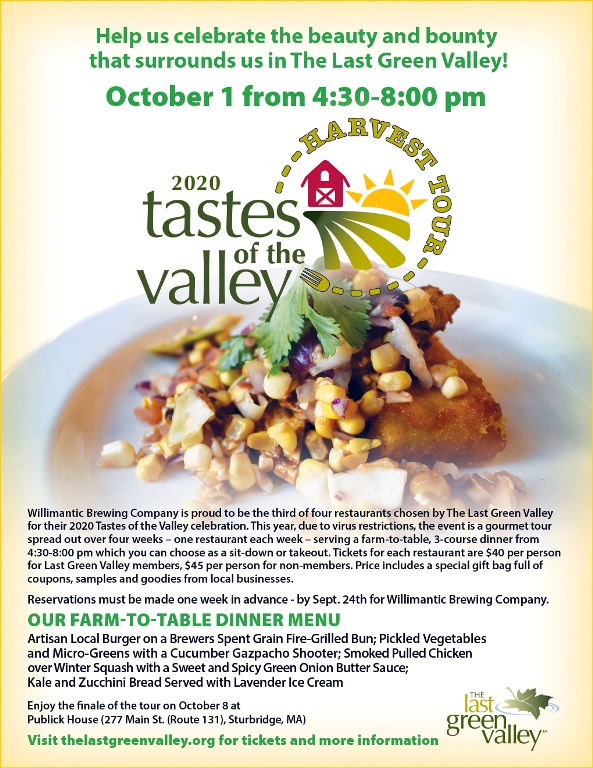 ---
---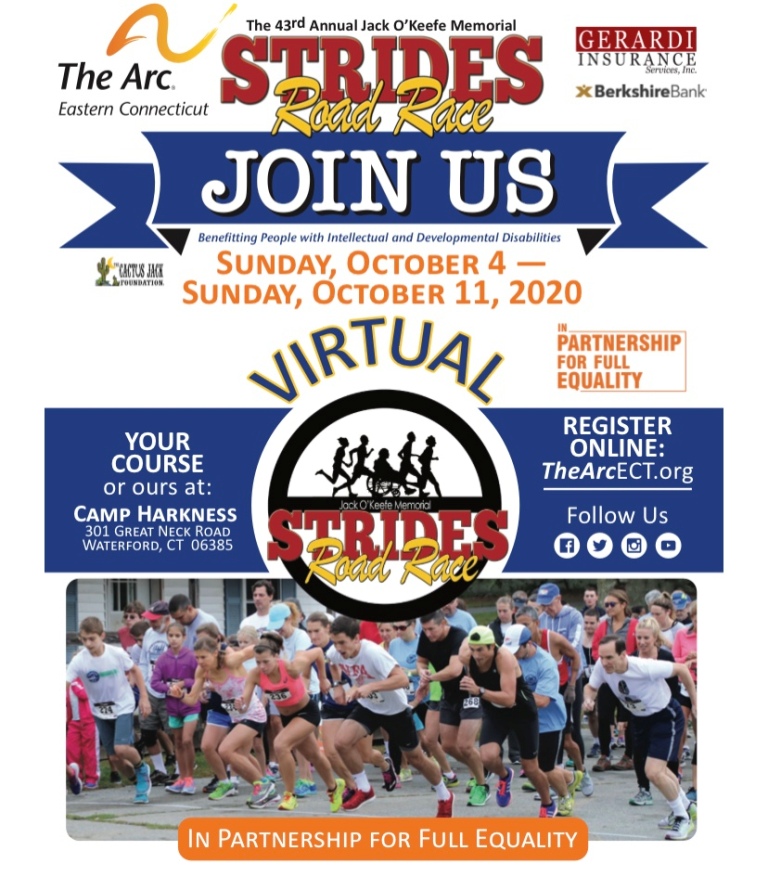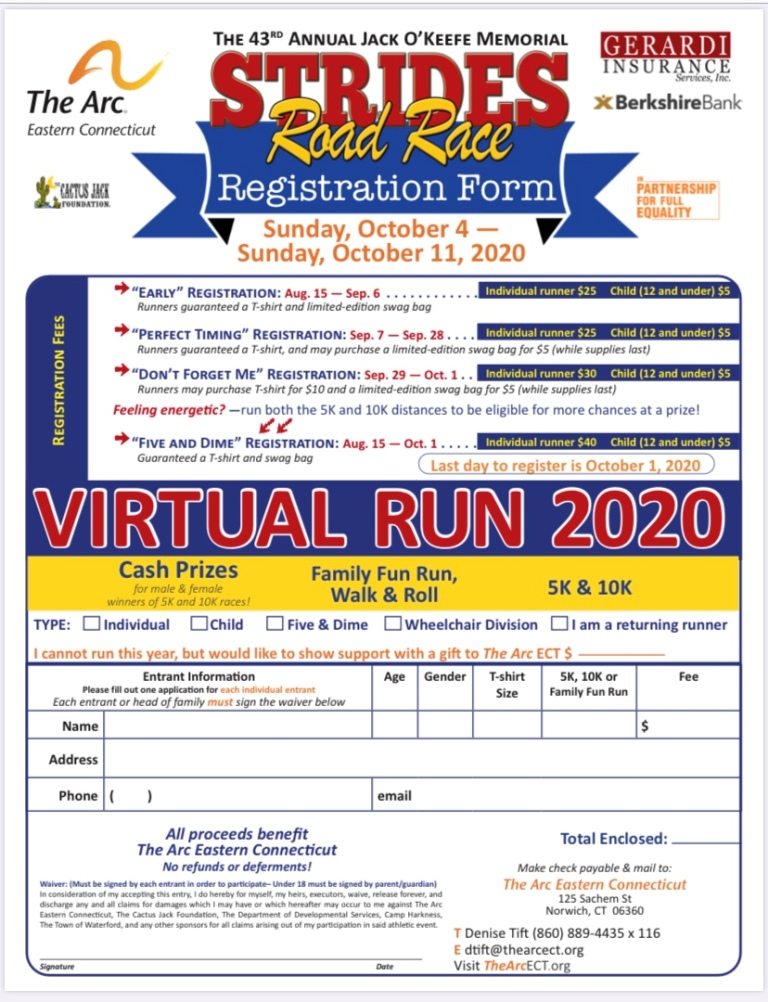 ---
---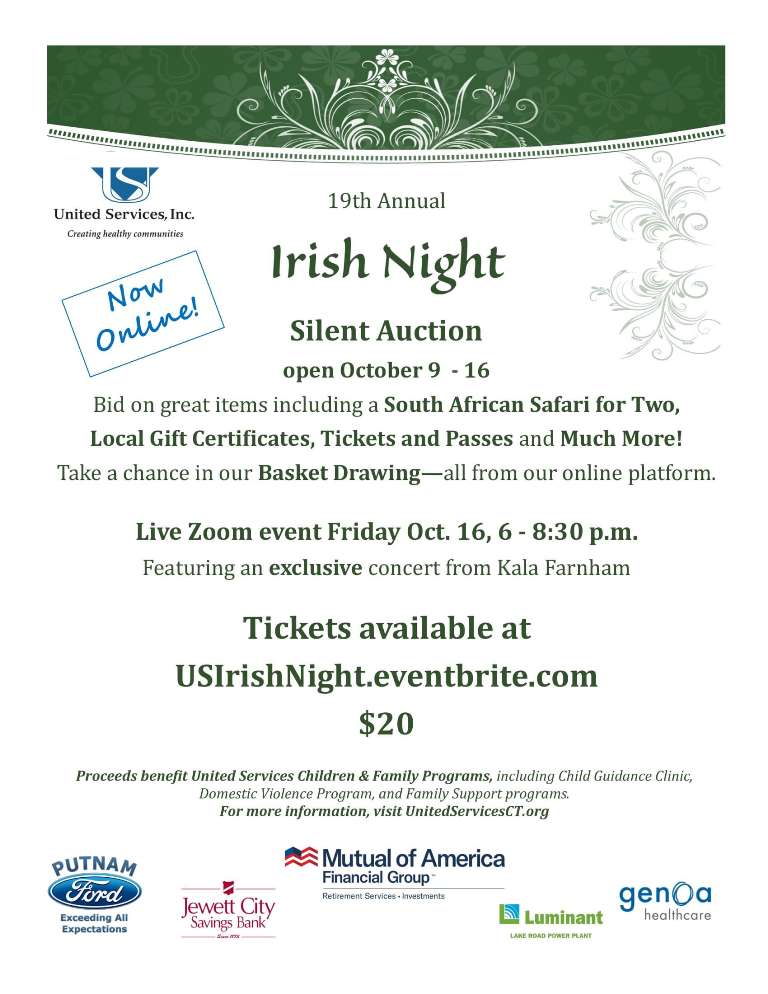 ---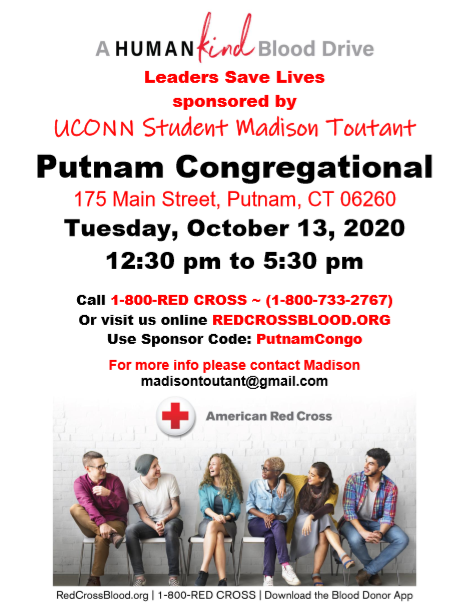 ---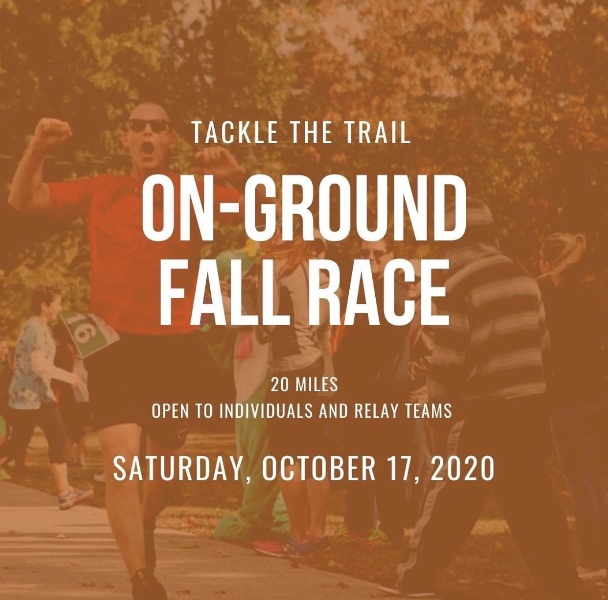 For more information about the race and to register, visit tacklethetrail.org.
---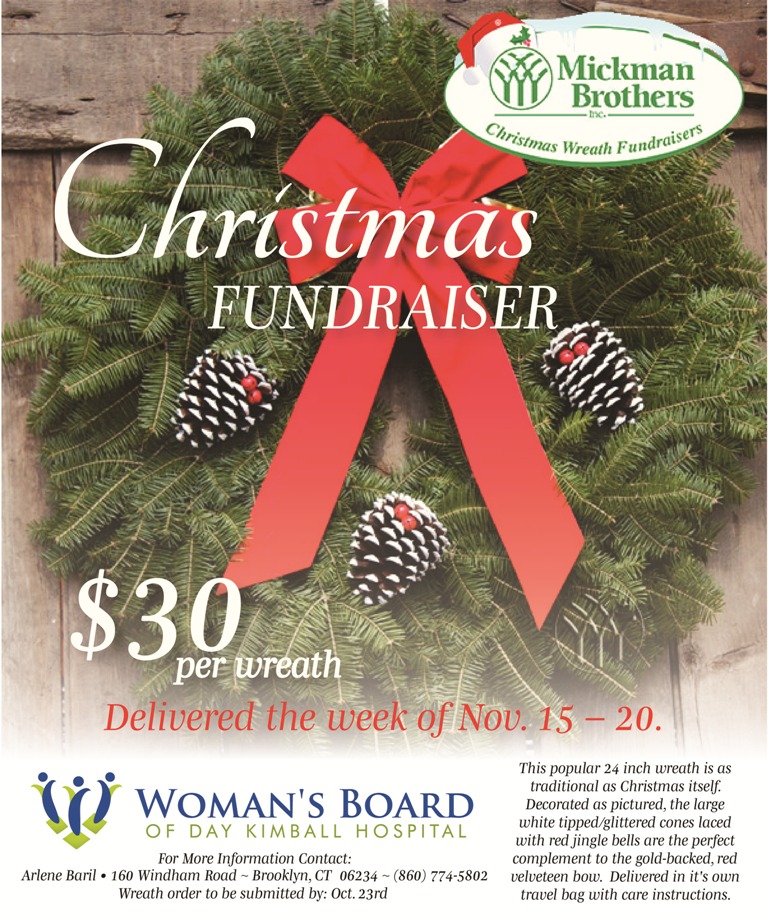 ---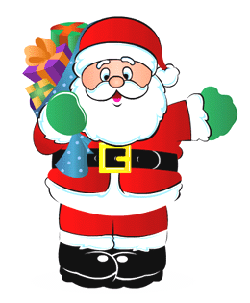 SANTA COMES TO PUTNAM
FRIDAY, NOVEMBER 27TH
4:00 P.M. 
ROTARY PARK ~ PUTNAM
---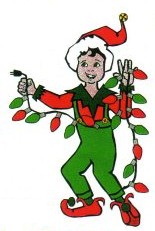 19TH ANNUAL HOLIDAY DAZZLE LIGHT PARADE
SUNDAY, NOVEMBER 29TH
5 P.M.
DOWNTOWN PUTNAM
RAIN/HEAVY SNOW DATE ~ SUNDAY, DECEMBER 6
---
2021
---