Karen Osbrey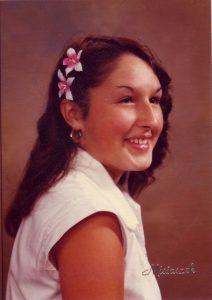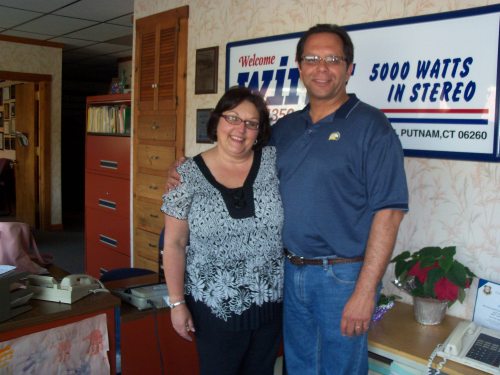 Hello. My name is Karen (Chenail) Osbrey and I own WINY Radio along with my husband, Gary O. I was born and raised in Killingly and graduated from Killingly High School in 1978.  I began working at WINY in June of 1980 as the traffic director/office manager. Gary and I met in 1981 when he joined the WINY family. It was love at first sight on his part, but I had to be convinced. We were married on May 31, 1987 and have lived in Putnam ever since. Over the years, Gary and I worked hard, learned as much as we could about the broadcast industry, became involved in our community and hoped to someday own and operate WINY. On May 31, 2001 (our 14th wedding anniversary), Gary and I realized our dream of purchasing WINY Radio. It has been a fabulous ride. I love Northeastern Connecticut. This community has always been very good to me. That's why I am involved in so many local charities and organizations. My mom and dad taught me to give back. I hope I live up to their standards. Here's what keeps me busy when I'm not working:
013 –2015           Treasurer of the QVCC Foundation
2011 – present      President of the Putnam Arts Council
2011 – 2013         President of the QVCC Foundation
2011, 2012            President of the Putnam Business Association
2009 – present     Member of Putnam Business Association
2007 – present     Putnam Rotary Foundation
2006 – 2011         Rotary District 7890 PR Chairperson
2006 – present     Putnam Regional Interact Advisor
2004 – 2005         Secretary of the Putnam Rotary Club (Member since 1994,  Four-time Paul Harris Recipient)
2004 – present     Interfaith Human Services of Putnam Board Member & Current President
2002 – present     Volunteer at Daily Bread Food Bank
1992 – present     Board Member QVCC Foundation
1991 – present     Chairperson of Putnam Halloween Trick or Treat Night
For fun, I love to read, garden, cook and watch movies. I'm crazy about my 10 nieces and nephews and 3 greats. I collect roosters and chickens. I love dishes, pottery and glassware, especially vintage. Stephanie Plum novels make me laugh. I love vegetables. My favorite food is a hot dog, especially a Flo Dog from Cape Neddick, Maine. I have 9 (not a typo) Christmas trees. My favorite season is autumn. I'm an HBO junkie… The Sopranos, Deadwood, Boardwalk Empire, Game of Thrones, True Blood, VEEP, etc. My favorite movies are It's A Wonderful Life and Uncle Buck. My favorite book is Silas Marner for a classic and Olive Kitteridge for a contemporary novel. I have 2 cats, Lilly and Derby, both strays. My husband is my best friend, even when I'm mad at him.