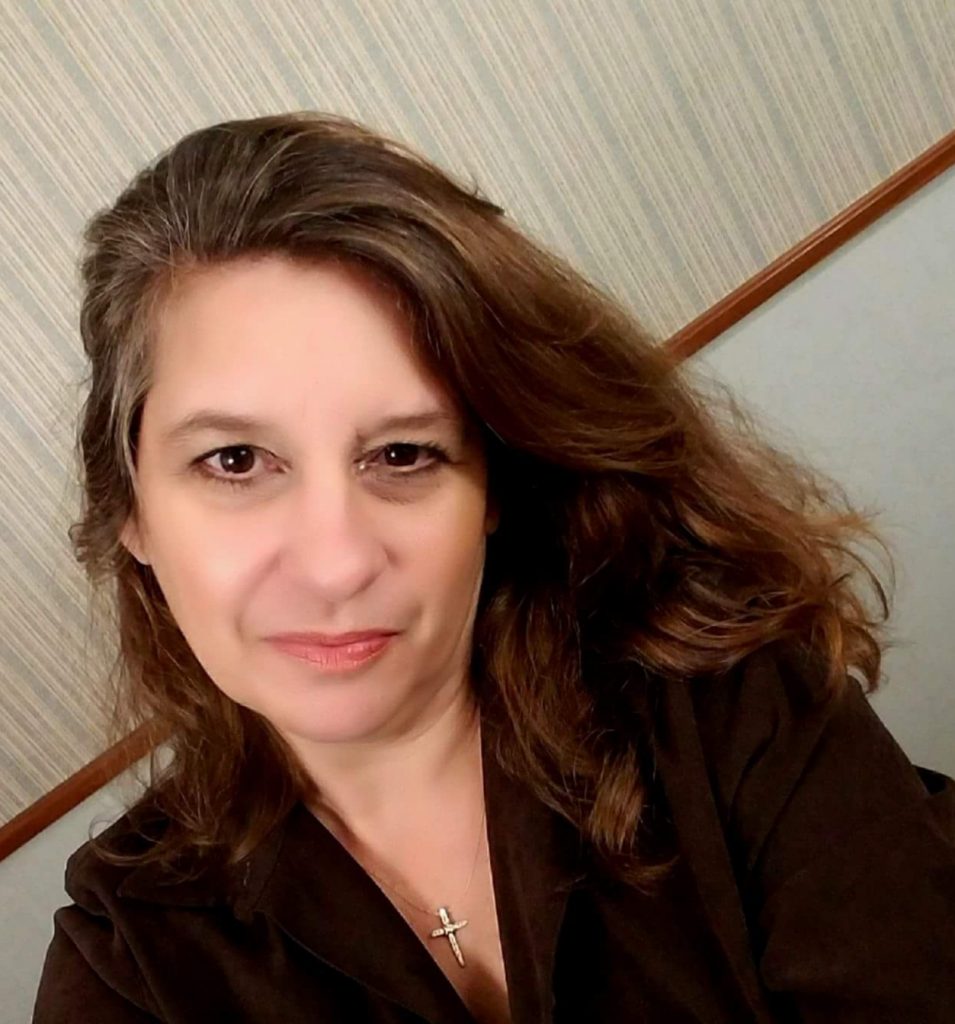 Chérie Monte
Morning Anchor/Reporter
I grew up in a small RI town where our families still live. I actually went to a one-room little red school house for Kindergarten (not kidding!!). I was a gymnast for about 6 years, played softball on a team called Burger Chef for a few years, and played basketball at the park.
I have been married to my husband, Joe since 1992, and we have three kids. Our son, Tyler was born in 1993, and twins Jacob & Alyssa were born in 1999. In 2014 I gained a daughter-in-law, Mckenna when she and Tyler were married. We have lived in MA, NH, and now here in Killingly, CT for the last 14 years.
I LOVE animals, I call my house "My Crazy ZOO!" We have 2 dogs, 3 cats, and 4 ferrets (who are a RIOT!). I LOVE sheep and so wish I could have some.
I am COMPLETELY OBSESSED with Sherlock Holmes. In another life I would have loved to be a detective, but reporting here at WINY comes very close! Researching is fun to me, and meeting and talking to so many people has made my life so interesting! WINY is like my second family, we are always there for each other no matter if it is to give a helping hand or shoulder to lean on. It is a feeling that is hard to duplicate in corporate America. I have worked many other "office" jobs, and it just isn't the same, I love the closeness!!! And, I will talk to anyone – people can be fascinating at times. If you see me in line at the grocery store, stop and say "HI!"
On my days off – when I am not cleaning my house – I am crafting. There are no less than 8 totes in my dining room right now just filled with supplies, waiting to be turned into some primitive wreath or decoration. So much to make for Christmas!! (My FAVORITE holiday!)