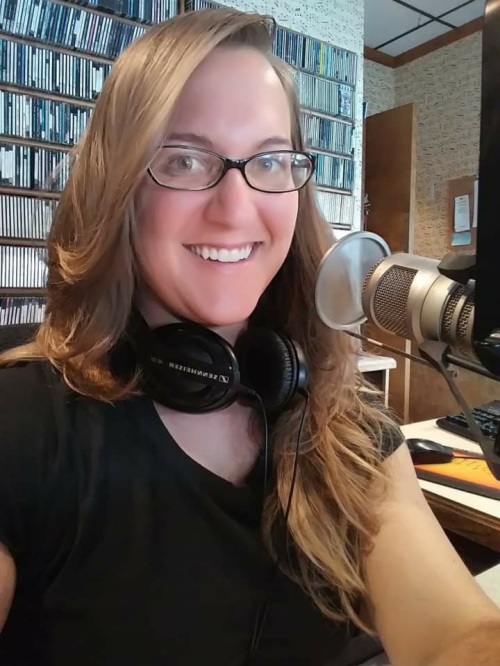 Hannah Covert, Weekend Personality
"Never stop learning, because life never stops teaching"
Hannah Covert, Resident Southerner
Hey, y'all! I am thrilled to be here in Northeast Connecticut with such a dynamic team at WINY. Born and raised in Panama City Beach, Florida, I always knew I'd be living a life of adventure and vibing with many brilliant and unique people. I've traveled far and wide to take in as much as this life has to offer—and jumped at the chance as a junior in high school to tour Europe in 2007. I've seen the ruins of ancient civilizations across Italy, Greece, and Turkey, as well as many of the modern feats of engineering in Germany and Belgium. If the opportunity ever presents itself to you, definitely take it. You'll meet the most amazing people and see some truly beautiful, humbling things along the way.
I attended Florida State University (Go Noles!) in pursuit of my degree in Mass Communication. While working my way through school, I connected with Magic Broadcasting who was seeking a Production Intern for WYOO, their News Talk 101 station. This was an incredible ground-level experience where I developed a deep respect and understanding for local and national politics. As one branch of a multi-station broadcasting team, I was able to link up with a wide variety of personalities and insights toward my own possible career. This is where I fell in love with radio broadcasting. The energy is truly unlike anything else.
After a few years, I decided to take a big leap in 2015 and try something completely new: I sold my Mustang and moved to the Pacific Northwest. I headed to Portland, Oregon before settling in Tacoma, Washington to continue expanding my professional endeavors. Though I learned much and was blessed with even more opportunities and experiences, I decided to leave the rain behind and return to my roots in 2017.
Fate brought me in with the wind and settled me here in Putnam in 2019 where I began my next chapter as an intern for WINY's Afternoon Show. Often the wearer of many hats throughout my life, I soon began covering Red Sox and Patriots games as well as many of the incredible local events and sports here in Northeast Connecticut.
I still often rotate between these broadcasts, and am now the voice you hear on WINY's Saturday Morning Show! I love starting the weekend off for our listeners with good vibes, great tunes, and fresh-brewed, coffee-fueled fun. In my free time you'll find me writing various pieces (poetry, short stories, and a full-length novel!), diving into a book, practicing my gardening and cooking skills, saving the world from terrible content, or spending as much time as I can in nature with my senior rescue dog, Elroy.
Connect with me on Instagram @ms_hannah_co and tune in on Saturdays from 6am to 9am!