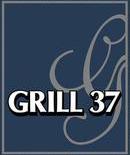 FEATURED RECIPE OF THE WEEK
TO VISIT GRILL 37 WEBSITE CLICK THE LOGO
BASICS:  How to cook a turkey
Remove giblets
In sink, rinse the inside and outside of turkey, being careful not to splash the surrounding sink area. 
Pat dry
Place 3 celery stalks, 3 carrots, and 2 onions, peeled and quartered in the bottom of a large roasting pan.  This acts as your rack.
Place turkey on top of vegetables.
Add fresh sage and rosemary, 2 large lemons, halved, and ½ stick of butter to the cavity of the bird.
Fold the wings under.  Tie the legs together. 
Add one cup of white wine to roasting pan. Butter the outside of the bird with one stick of softened butter, under and outside the skin. Season with salt, pepper and poultry seasoning.  
 Roast turkey at 325 degrees, 13 minutes per pound, baste every 30 minutes.
Cover with foil if browning too quickly.  Remove foil at least 20 minutes before turkey is done so skin will crisp up.  Remove when thermometer reads about 155 to 160 degrees where the thigh meets the breast.   Cover with foil and let rest for 15 to 20 minutes. Turkey will continue to cook.  Turkey is done at 165 to 170 degrees.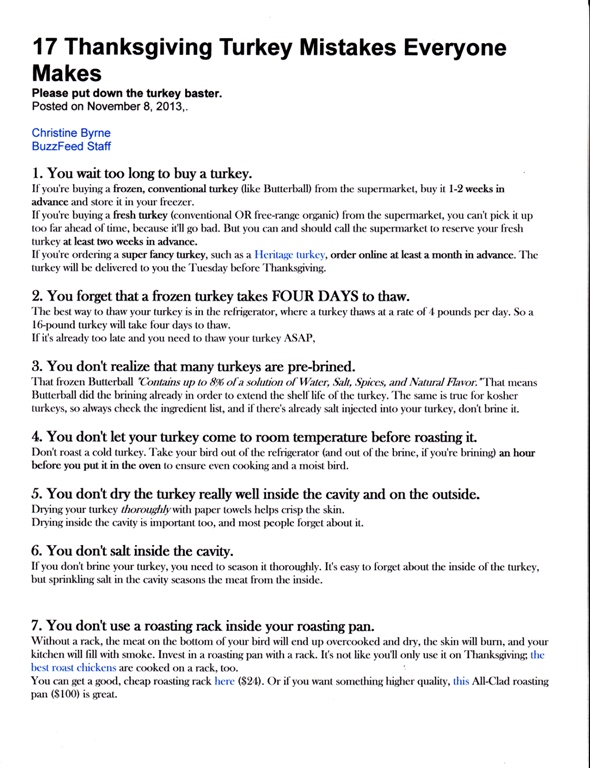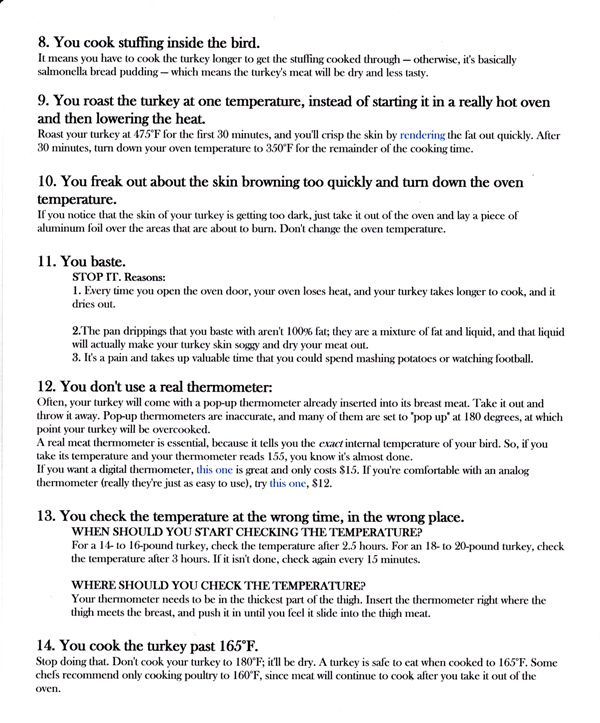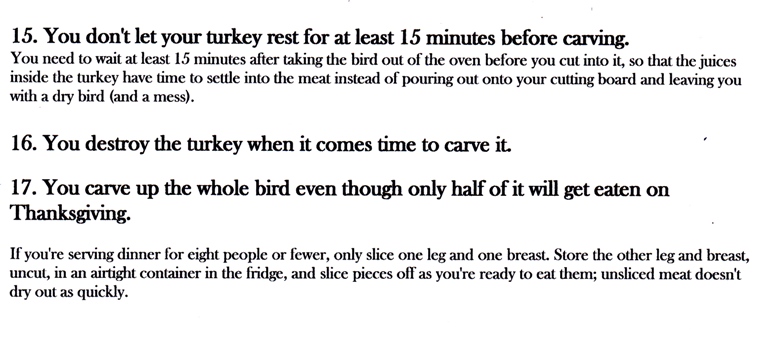 ENJOY!!!  HAPPY  COOKING!
Tune in every  Thursday at 3 p.m.  for "Cooking with Karen"
If you would like to submit  your favorite  recipe, please  email it to
kareno@winyradio.com
 QUICK MENU:      
WE   HAVE  CATEGORIZED THE RECIPES FOR YOUR CONVENIENCE…..
PAST RECIPES OF THE WEEK……
CLICK ON  THE CATEGORY   YOU RE LOOKING FOR AND YOU WILL FIND YOUR FAVORITE RECIPE OF THE WEEK, THEN JUST CLICK ON  IT AND OPEN.