Check here for the latest local sports games, local debates and more…….
To Listen:
Double click on the desired file.

To Download File:
Right click your mouse and Save Target As.
If you need a player click on the link below.  This will assist you in playing MP3 files.
http://www.winamp.com/player/
HIGH SCHOOL FOOTBALL
CAPITOL PREP AT QV PRIDE – SEPTEMBER 12
FITCH AT KILLINGLY – SEPTEMBER 26
ST. BERNARDS/NORWICH TECH AT WOODSTOCK – SEPTEMBER 27 *NOTE ONLY 2ND HALF WAS RECORDED
 PLAINFIELD AT WINDHAM – OCTOBER 3
 PRICE TECH AT QVP – OCTOBER 10 
2014 DEBATE SERIES
44TH DISTRICT STATE REPRESENTATIVE – OCTOBER 14
29TH DISTRICT STATE SENATE – OCTOBER 16 
47THE DISTRICT STATE REPRESENTATIVE  – OCTOBER 17
SPECIAL SONGS PERFORMED ON WINY
"OH HOLY NIGHT" ~ KYLIE THUOTTE
SPECIAL INTERVIEWS ON WINY
ELIZABETH HELLENE TALKS ABOUT A TROOP COLLECTION AT WINY ON AUGUST 15 FROM 6-9 A.M.
ANDREW MATTHEWS, PRESIDENT OF THE CT STATE POLICE UNION AND TFC JIM ESPOSITO TALK SHOW – DECEMBER 2
DAY KIMBALL HEALTHCARE – NOVEMBER 18, 2013
ACCESS CONNECTICUT – OCTOBER 25, 2013
TRAVIS DURAND – OCTOBER 9, 2013
ANDREW MATTHEWS, PRESIDENT OF THE CT STATE POLICE UNION TALK SHOW – JULY 8
SENATOR RICHARD BLUMENTHAL JOINED THE WINY TALK SHOW ON JULY 5
SENATOR CHRISTOPHER MURPHY JOINED TALK SHOW HOST PAUL COUTU ON JUNE 29
REPRESENTATIVES MIKE ALBERTS AND DANIEL ROVERO AND PRESIDENT OF THE CONNECTICUT STATE POLICE UNION, ANDREW MATTHEWS JOIN THE WINY TALK SHOW ON JUNE 6
SENATOR RICHARD BLUMENTHAL JOINED WINY'S JASON BLEU ON MAY 31
REMEMBER WHEN FEBRUARY 15TH – REMEMBERING STANLEY SCRABA
FIRST RESPONDERS FROM THE PUTNAM FIRE & PUTNAM POLICE DEPARTMENTS TALK ABOUT THE PROSPECT STREET FIRE
GREEN VALLEY BLACKHAWKS 2013
GREEN VALLEY BLACKHAWKS HOME TO WORCESTER COUNTY WILDCATS – JULY 27
GREEN VALLEY BLACKHAWKS HOME TO POINEER VALLEY KNIGHTS – AUGUST 10
GREEN VALLEY BLACKHAWKS HOME TO WOBURN TITANS – AUGUST 17
GREEN VALLEY BLACKHAWKS HOME TO SOUTHERN NEW HAMPSHIRE BEAVERS – AUGUST 31
SPECIAL PROGRAMS AND INTERVIEWS:
GOVERNOR MALLOY AND CONGRESSMAN COURTNEY VISITS WINY RADIO TO ADDRESS DAMAGES FROM IRENE IN WINDHAM COUNTY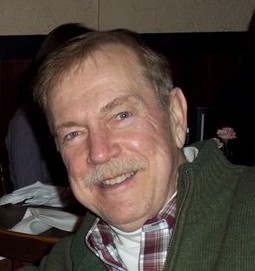 WINY'S REMEMBER WHEN…
REMEMBERING OUR DEAR FRIEND STEVE BOUSQUET

PART ONE
PART TWO
INTRODUCTION TO U.S POLITICS WITH PAUL COUTU FROM WINY