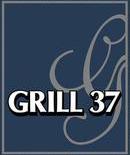 FEATURED RECIPE OF THE WEEK
TO VISIT GRILL 37  WEBSITE CLICK THE LOGO
What's in your cupboard?   Today's topic is canned beets.
Are canned beets good for you?
Unlike other vegetables that taste different than their fresh or frozen counterparts, canned beets retain a flavor that rivals fresh beets. They also maintain about the same nutritional value as fresh beetroots, giving you a good source of fibre, iron and folate.
Why are beets bad for you?
Health risk: Beets could cause gout
Beets are high in oxalate, which can contribute to a health condition called gout, a type of arthritis that develops when too much uric acid builds up in the body.
If you are susceptible to oxalate-containing kidney stones, however, then beets, beet greens and beetroot powder could pose a problem. They are quite high in oxalates and may promote kidney-stone formation in susceptible individuals. … Beets make blood vessels more flexible, thus lowering blood pressure.
Grilled Canned Beets
Ingredients
1/3 cup and 1 tbsp. balsamic vinegar
1 clove garlic (minced)
1/2 tsp. rosemary
1/4 tsp. savory
1/4 tsp. basil
1/4 tsp. sage
1/4 tsp. thyme
1/4 tsp. marjoram
4 large beets (cleaned, scrubbed, and sliced into 1/2-inch thick circles)
Steps to Make It
Gather the ingredients.
First, prepare your beets. Whether or not you peel them is up to you, but most people don't like the rough skins. Just like potatoes, you'll need to rinse and scrub your beets well, especially if you decide not to peel them.
In a wide flat dish, whisk together all the ingredients except the beets and 1 tablespoon of balsamic vinegar until well combined.
Place the beets in the dish, coating well with the vinegar and allow to marinate for at least one hour.
Wrap beets in foil, drizzling with extra marinade and folding the foil to seal well. Grill for 20 to 25 minutes, or until beets are soft.
Remove beets from foil and place directly on the grill for another minute or two.
Drizzle your beets with additional balsamic vinegar just before serving or use a balsamic reduction sauce for a nice presentation.
ENJOY!!!  HAPPY  COOKING!
Tune in every  Thursday at 3 p.m.  for "Cooking with Karen"
If you would like to submit  your favorite  recipe, please  email it to
kareno@winyradio.com
 QUICK MENU:      
WE   HAVE  CATEGORIZED THE RECIPES FOR YOUR CONVENIENCE…..
PAST RECIPES OF THE WEEK……
CLICK ON  THE CATEGORY   YOU RE LOOKING FOR AND YOU WILL FIND YOUR FAVORITE RECIPE OF THE WEEK, THEN JUST CLICK ON  IT AND OPEN.