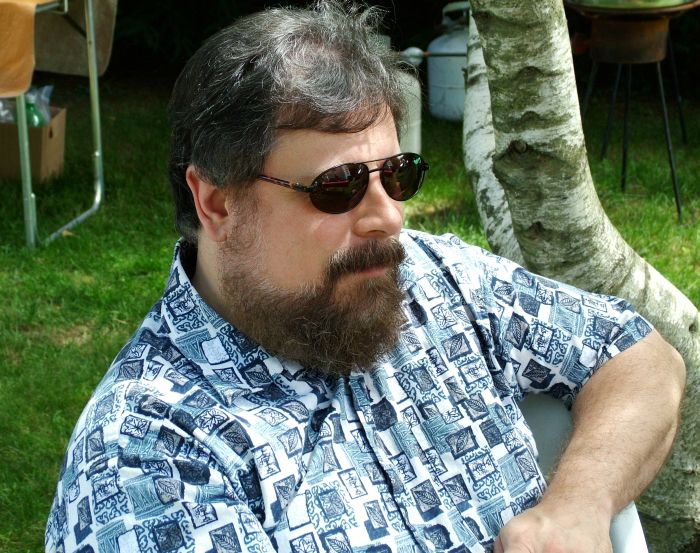 Here we go….
Bill has been a radio guy all his life….since the age of 4 clinging to his GE transistor AM radio listening to this music in bed from his grandparent's Bristol, RI home to today….his lifee is about the music.  Classically and jazz trained trumpeter and songwriter of spirituals which are still sung in some churches, Bill has appeared in area symphonies, quartetes and small performances in his school days while pursuing a broadcast career.  At Curry College he was first in his graduating class to be working full time in the business, starting his career is 1978 in Taunton, MA on a station which is now well known in Providence (WSNE, which he returned to for ahile in the early 80's).  Bill's resume included hosting at stations in Providence, RI, greater Boston, greater Worcester MA and as PD in Martha's vineyard MA…and as producer for a religious program, shows also aired in New York City, Springfield, MA, Martha's Vinyard and Boston.  All that was done in the 70's and 80's. He went into format creation, production and broadcast production part time from 1982 onward with his own small company called "The Creation Station/Real Life Media". This company returned with Bill's own Creation Station CCM Music Show in Providence (WRIB) in the early 90's. Bill has also actively pursued financing for a radio facility for one of his self-created formats which eventually got airing on KCLA-FM Los Angeles (Rhythm & essence, a soul/gospel/jazz/oldies and more mix) and cyberstaionusa.com in Hartford CT from 2001-2003.
Bill's WINY presence came in early 2003 as the Afternoon Drive voice, coupled with John Ryan's news expertise – a force that both entertained and informed with some good laughs thrown in.  In 2004, Bill became engaged in an off-broadcast opportunity in Hartford CT which managed a makeover of one of America's premier building wonders: the Phoenix Life Insurance corporate office, that famous 2-sided building in downtown Hartford (there are only two in the world, the other is the famous "lipstick" building in NYC).
Returning to WINY in 2007, Bill became the host of WINY's Juke Box Gold, a 5-hour Oldies broadcast from 6-11am Sundays.  The show has become a success by its simplicity: great oldies, enjoyed with Coffee and Danish in hand….or lounging around just listening to the tunes…..or helping the morning church crowd or workforce get out the door with those "shower tunes" you'll end up singing, the 2-4-U / 3-4-We songs from Elvis, The Beatles and others….and the top 5 tunes from yesteryear at 10:30 a.m.  Personality, blended with stuff you love to sing to and work with and drive to, is the essence of the era, the show, and the fell Juke Box Gold brings back to your ears, mind and heart.
You won't get a better forecast anywhere than when Bill's on board, who with the CT Weather Service gets up close and personal to live radar, informing local listeners with up to the minute weather changes.  It's a part of the personal investment he makes in people, and why Bill takes his weather expertise so seriously for the people he calls "the best audience in the world". Hard work and charitable giving are Bill's contributions, same as the WINY listener and the Northeast Corner of CT residents engage in daily.
You can reach Bill at the studio Sunday mornings at 860-928-1350, write him at info@winyradio.com or contact him by email directly at worklifeimaging@gmail.com
Tune in every Sunday morning and hear Bill and Juke Box Gold from 6-11 a.m.