WINY IS NOW OFFERING THREE DIFFERENT WAYS TO LEARN ABOUT THE HAPPENINGS IN YOUR COMMUNITY. THE CALENDAR FEATURE, HERE'S WHAT'S HAPPENING AND OF COURSE OUR POSTERS.  
FOR THOSE OF YOU WHO WISH TO UTILIZE THE CALENDAR, JUST HOVER YOUR MOUSE OVER THE EVENT AND THE DETAILS WILL POP UP….TO SEE THE COMPLETE LIST OF EVENTS FOR A SPECIFIC DATE, CLICK ON THE DATE AND YOU WILL THE SEE ALL EVENTS FOR THAT DAY LISTED AND CAN THAN CLICK ON THE EVENT FOR MORE DETAILS.
FOR THOSE OF YOU WHO WOULD LIKE TO SEE THE POSTERS, SCROLL DOWN IN CHRONOLOGICAL ORDER FOR THE POSTER.  
 FOR THOSE OF YOU WHO WOULD LIKE TO HAVE ACCESS TO WINY'S COMMUNITY BULLETIN BOARD SPONSORED BY WEISS AND ASSOCIATES, ATTORNEYS AT LAW IN DANIELSON HEARD EVERY MONDAY-SATURDAY AT 8:35 A.M., YOU CAN CLICK BELOW ON THE HERE'S WHATS HAPPENING LINK.  IF YOU HAVE ANY QUESTIONS, FEEL FREE TO CALL  US AT 860-928-1350.  WE  HOPE YOU ENJOY THESE FEATURES.
CLICK HERE FOR HERE'S WHAT'S HAPPENING
Sort by Categories
Sunday
Monday
Tuesday
Wednesday
Thursday
Friday
Saturday

10:00 am SUNFLOWERS FOR KIDS

~CHOOSE A BEAUTIFUL SUNFLOWER BOUQUET

~PICK APPLES IN THE ORCHARD ~ RIDE THROUGH THE ORCHARD IN HORSE DRAWN WAGON~VISIT DUDLEY DOODLES

~GET YOUR HAND/FACE PAINTED WITH A SUNFLOWER

~ENJOY THE BALLADS OF SINGER/GUITARIST MONTY MCCLANAHAN

BENEFITS UNTED SERVICES.

Location
LAPSLEY ORCHARDS

6:00 pm RIDE FOR THE CURE KICK-OFF CELEBRATION

JOIN US FOR AN EVENING OF DELICIOUS HORS D'OEUVRES, LOCAL BEVERAGES FOR TASTING, ENTERTAINMENT, DOOR PRIZES AND MORE.  TICKETS ARE $35 PER PERSON OR 2 FOR $60. FOR MORE INFORMATION AND TICKETS CALL PENNY AT 860-963-7036

Location
GOLDEN LAMB BUTTERY, BROOKLYN

6:00 pm A TASTE FOR NOW

OVER TWO DOZEN BEERS AND WINES. 

A CAREFULLY SELECTED MENU OF UNCOMMOR BEERS AND WINES PAIRED WITH DELECTABLE BITES FROM AREA RESTAURANTS, BAKERIES AND CATERERS.

ONLY $60.00 PER PERSON.

TICKEETS AVAILABLE RIGHT HERE AT WINY

Location
ELSINORE MANSION, POMFRET

6:00 pm Senior Dance

"Hollywood Night"

A Variety of music!

Door prizes, raffles and refreshments.

For more information call 860-928-5441

Location
Putnam Elks Club

11:30 am COMMUNITY CAFE GRAND OPENING

ALL MEMBERS OF THE COMMUNITY ARE INVITED TO ENJOY A FREE BUFFET STYLE MEAL TO NOURISH THE BODY AND WARM THE COUL.

DONATIONS ACCEPTED BUT NOT EXPECTED.

Location
LIVING FAITH UNITED METHODIST CHURCH, PUTNAM

5:00 pm KICKIN' IT WITH KJ ICE CREAM SOCIAL

BENEFIT FOR KATIE JOINER

ICE CREAM ~ $5.00 PER PERSON OR $20.00 PER FAMILY

VENDORS, RAFFLES, GAMES AND MORE.

ALL MONEY RAISED WILL HELP THE FAMILY WITH MEDICAL BILLS AND THE COST OF KJ'S PROSTHESIS.

Location
RIVERSIDE KNIGHTS BANQUET HALL, NORTH GROSVENORDALE

10:00 am POSTIVELY POMFRET DAY

FUN FOR THE ENTIRE FAMILY

FOOD, ENTERTAINMENT, RIDES AND MORE

WINY BROADCAST AT 11:00 A.M.

Location
RECREATION PARK,POMFRET

6:30 pm GLOW-BALL GOLF TOURNAMENT

COST IS $120.00 FOR A 4 PERSON TEAM AND INCLUDES GLO-BALLS

FREE HOT DOGS, CHIPS AND LEMONADE.

QUESTIONS CALL STU NEAL AT 860-377-1103.

PROCEEDS BENEFIT THE PUTNAM DOG PARK

Location
HARRISVILLE GOLF COURSE

Event Flyers/

ROCKIN' SCROLL
THE WINY MICROPHONES ARE ON THE ROAD AGAIN!!!!!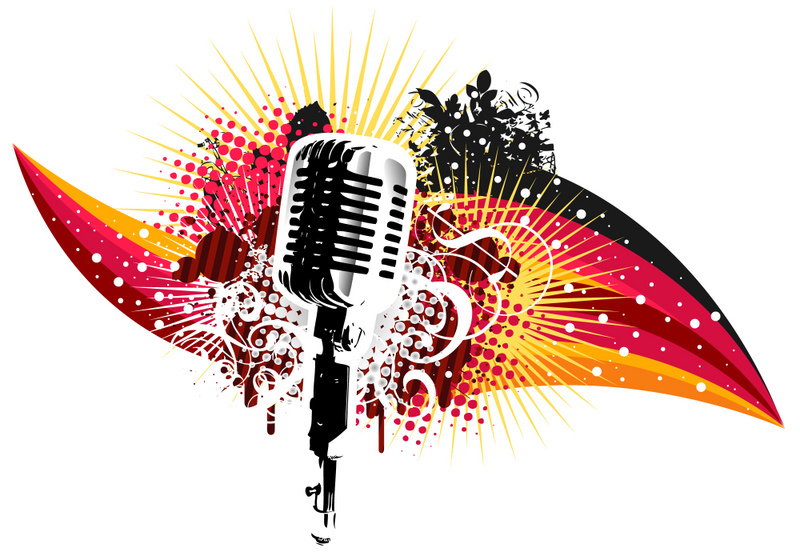 WINY PERSONALITIES WILL BE ON LOCATION!
IF YOU ARE INTERESTED IN HAVING US BROADCAST LIVE, GIVE US A CALL TODAY AT 860-928-1350  
---
PUTNAM (FARMER'S MARKET PAVILION):
MONDAY ~ 3:30-6 P.M. ~ JUNE 16-OCTOBER
THURSDAY~3:30-6 P.M.~ MAY 1-OCTOBER
DANIELSON (KILLINGLY LIBRARY):
SATURDAY~9A-12 NOON~MAY 3-OCTOBER
BROOKLYN (OCEAN STATE JOB LOT):
WEDNESDAY ~ 4-6 P.M. ~ JUNE 18-OCTOBER
PLAINFIELD (DOYLE'S DRUG STORE):
TUESDAY~4-6 P.M. ~ JUNE 24-OCTOBER
FOR MORE INFORMATION VISIT NECTFARMERSMARKET.ORG 
---
---
---
---
---
---
---
TRI STATE CRUISERS
SATURDAY NIGHT CRUISIN'
SATURDAY NIGHTS
MAY 3 – SEPTEMBER 27
LOOS AND COMPANY CORNER OF ROUTE 169 AND 101
3:00 P.M. – DARK
ADMISSION IS FREE, ALL ARE WELCOME AT ATTEND
---
---
---
---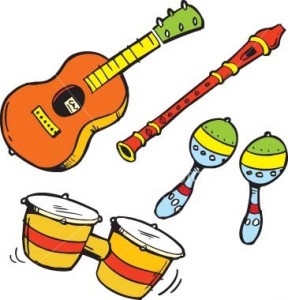 THOMPSON RECREATION DEPARTMENT
PRESENTS
"KENN MORR BAND"
FRIDAY, JULY 25
7:00-8:30 P.M.
RIVERSIDE PARK, NORTH GROSVENORDALE
ADMISSION IS FREE
---
FOSTER OLD HOME DAYS
HOWARD HILL ROAD, FOSTER RHODE ISLAND
JULY 25-27
GATES OPEN:
5:00 P.M. ~ FRIDAY
8:00 A.M. ~ SATURDAY & SUNDAY
ADMISSION ~ $5.00
FOR A COMPLETE SCHEDULE OF EVENTS CLICK HERE
---
SUMMER FAMILY MOVIE
THE LEGO MOVIE
PUTNAM MIDDLE SCHOOL
WEDNESDAY, JULY 30
12:30 P.M.
ADMISSION IS FREE
ALL CHILDREN MUST BE ACCOMPANIED BY AN ADULT
---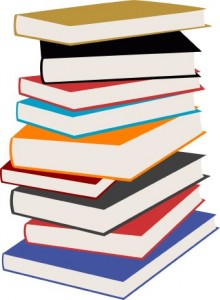 ST. JAMES SUMMER BOOK SALE
ST. JAMES CHURCH HALL, DANIELSON
TUESDAY, JULY 29- FRIDAY, AUGUST 1ST
6:00-9:00 P.M.
SATURDAY, AUGUST 2ND BLOWOUT SALE
9:00 A.M. – 12 NOON
ALL PROCEEDS BENEFIT THE ST. JAMES SCHOOL
---
---
---
---
---
---
---
---
---
---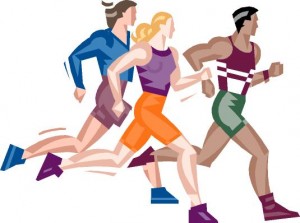 25TH ANNUAL DEARY MEMORIAL 5-MILE ROAD RACE
SATURDAY, AUGUST 9, 2014
START & FINISH AT J.D. COOPER'S RESTAURANT, PUTNAM
EARLY BIRD WALK ~ 6 A.M.
FUN WALK ~ 8:00 A.M.
RACE ~ 9:05 A.M.
CYCLING EVENTS ~ 8:15 A.M.
FOR MORE INFORMATION VISIT DAYKIMBALL.ORG/DEARY
---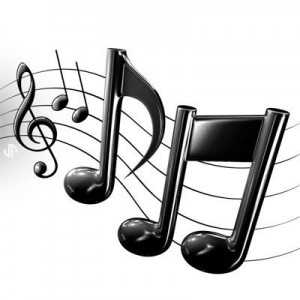 PUTNAM RECREATION DEPARTMENT
PRESENTS
BILLY PILGRIM
 FOLLOWED BY RIVERFIRE 
SATURDAY, AUGUST 9, 2014
6:00 P.M. 
ROTARY PARK, PUTNAM
CHECK BACK FOR MORE INFORMATION
---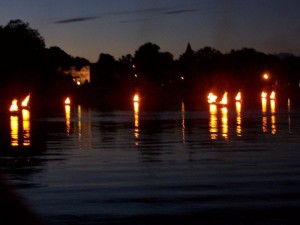 RIVERFIRE
2014 SCHEDULE
ROTARY PARK, PUTNAM
SATURDAYS AT DUSK
AUGUST 9
SEPTEMBER 6
MUSIC PROVIDED BY WINY
---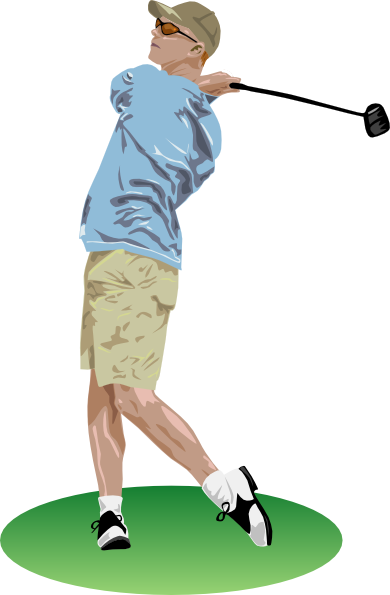 6TH ANNUAL
RYAN S. DOYLE
MEMORIAL GOLF TOURNAMENT
SATURDAY, AUGUST 9
RACEWAY GOLF CLUB ~ THOMPSON
12:30 P.M. REGISTRATION / 1:30 P.M. SHOTGUN START
CLICK HERE FOR REGISTRATION AND SPONSORSHIP INFORMATION
---
---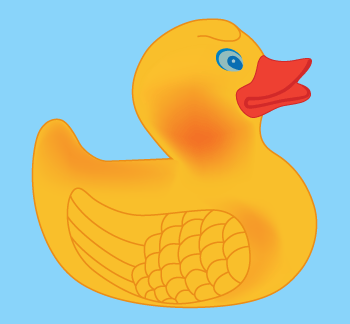 ARC RUBBER DUCK RACE
ROTARY PARK, PUTNAM
1:30 P.M.
AUGUST 10
ADOPT A DUCK FOR $5.00WIN GREAT PRIZES!!!!
---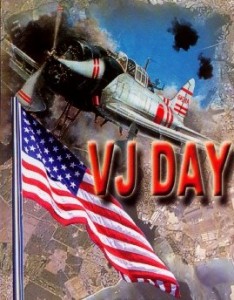 AMERICAN LEGION POST 91
53RD ANNUAL
VJ DAY PARADE
MOOSUP
AUGUST 10
1:01 P.M.
---
SUMMER FAMILY MOVIE
RIO 2
PUTNAM MIDDLE SCHOOL AUDITORIUM
TUESDAY, AUGUST 12
12:30 P.M.
ADMISSION ~ FREE
ALL CHILDREN MUST BE ACCOMPANIED BY AN ADULT 
---
---
---

BROOKLYN FAIR
ROUTE 169 BROOKLYN CT
AUGUST 21-24, 2014 
CLICK HERE FOR A COMPLETE SCHEDULE EOF EVENTS
2014 ENTERTAINMENT LINEUP 
AUGUST 21
AUGUST 22
AUGUST 23
---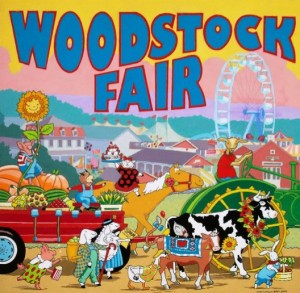 SAVE THE DATES!!!!
WOODSTOCK FAIR
ROUTE 171, WOODSTOCK
AUGUST 29 – SEPTEMBER 1ST
ALWAYS LABOR DAY WEEKEND!!
2014 WOODSTOCK FAIR
ENTERTAINMENT LINE-UP 
FRIDAY
SATURDAY
SUNDAY
MONDAY
---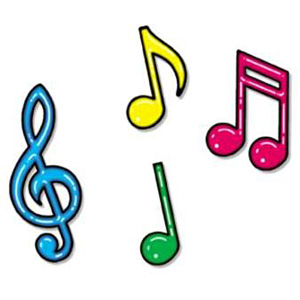 PUTNAM RECREATION DEPARTMENT
PRESENTS "KIDSVILLE KUCKOO REVIEW" 
FOLLOWED BY RIVERFIRE SATURDAY, SEPTEMBER 6
6:00 P.M. 
ROTARY PARK, PUTNAM
CHECK BACK FOR MORE INFORMATION 
---
---
---
CLICK HERE FOR REGISTRATION AND SPONSOR SHEETS
---
 14TH ANNUAL CELEBRATING AGRICULTURE 2014

WOODSTOCK FAIRGROUNDS, WOODSTOCK CONNECTICUT
SATURDAY, SEPTEMBER 20
9:00 A.M. – 3:00 P.M.
FREE ADMISSION / FREE PARKING  
---
 CLICK HERE FOR BOOTH AND/OR BANNER REGISTRATION FORMS
---
---
---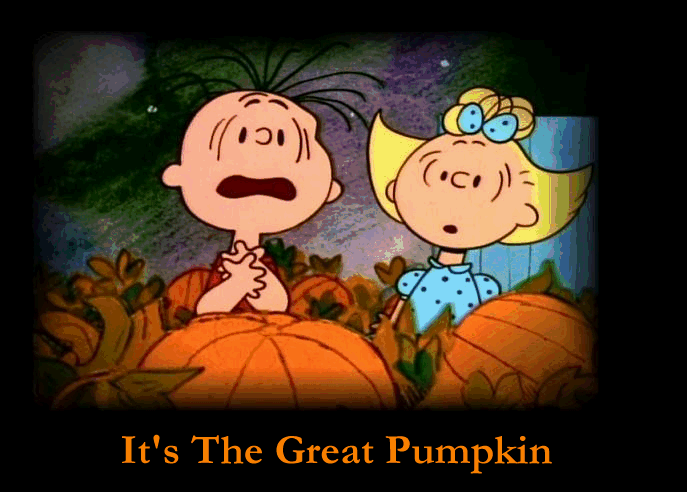 PUTNAM BUSINESS ASSOCIATION AND THE TOWN OF PUTNAM
PRESENTS 
THE GREAT PUMPKIN FESTIVAL
SATURDAY, OCTOBER 25
DOWNTOWN PUTNAM
CHECK BACK FOR COMPLETE DETAILS
---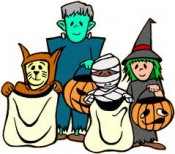 PUTNAM'S ANNUAL
TRICK OR TREATING
DOWNTOWN PUTNAM
FRIDAY, OCTOBER 31ST
5-7 P.M.
BUSINESSES FROM JADE GARDEN TO UNION SQUARE WILL BE PASSING OUT CANDY!
---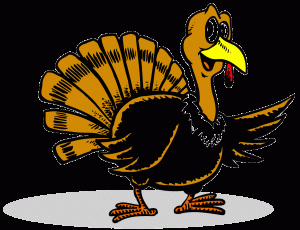 TURKEY DIP FOR MDA
THANKSGIVING MORNING
QUADDICK STATE PARK, THOMPSON
6:00 A.M. ~ PRE-DIP SOCIAL
8:00 A.M. ~ DIP
CHECK BACK FOR MORE INFORMATION
---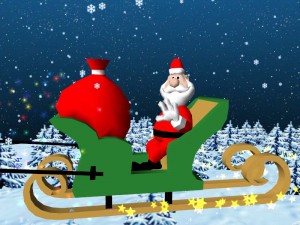 SANTA ARRIVES IN DOWNTOWN PUTNAM
FRIDAY, NOVEMBER 28TH
4:00 P.M.
RIVERFRONT COMMONS, DOWNTOWN PUTNAM
FREE CANDY CANES, CHRISTMAS COOKIES AND HOT COCOA! 
---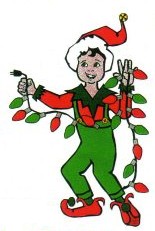 13TH ANNUAL HOLIDAY DAZZLE LIGHT PARADE
SUNDAY, NOVEMBER 30
5:00 P.M.
DOWNTOWN PUTNAM
**GROVE STREET TO OWEN TARR PARK
***RAINDATE ~ SUNDAY, DECEMBER 7TH
---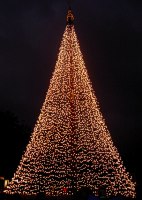 25TH ANNUAL TREE OF LIFE CEREMONIES
SUNDAY, DECEMBER 7, 2014
5:00 P.M.
BROOKLYN ~ CREAMERY BROOK RETIREMENT VILLAGE
CANTERBURY ~ CANTERBURY TOWN HALL
DANIELSON ~ DAVIS PARK
GRISWOLD ~ GRISWOLD TOWN HALL
MOOSUP/PLAINFIELD ~ ST. PAUL EPISCOPAL CHURCH
POMFRET ~ ACROSS FROM THE VANILLA BEAN
PUTNAM ~ ST. MARY CHURCH
STERLING ~ STERLING TOWN HALL
THOMPSON ~ ST. JOSEPH CHURCH
WOODSTOCK ~ ROSELAND COTTAGE
---
2014 SEASON
FOR TICKETS VISIT THEBRADLEYPLAYHOUSE.ORG
OR CALL
860-928-7887
---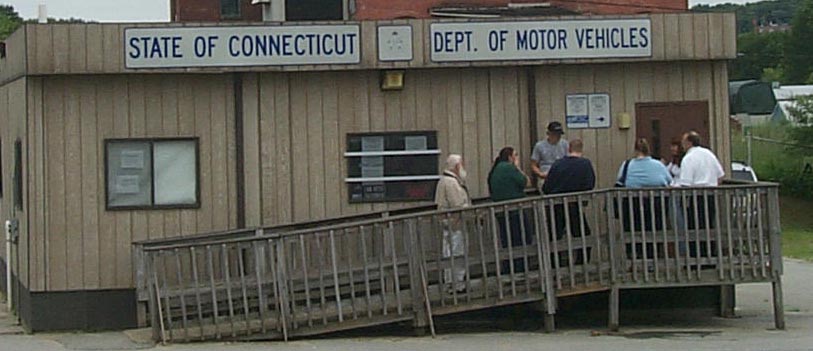 DMV INFORMATION 
"DO YOU KNOW WHEN THE DMV IN PUTNAM IS OPEN?"
IT'S AMAZING HOW MANY PHONE CALLS WE RECEIVE EACH WEEK WITH THAT QUESTION.  WE THOUGHT THIS MIGHT HELP…… The Putnam Satellite Office 
Wednesdays and Fridays 7:45 a.m. to 4 p.m.
Saturdays 8 a.m. to 12:30 p.m.The Putnam Satellite Office processes the following transactions:
Regular photo license renewals, duplicate photo licenses, name changes  due to marriage or divorce, duplicate of non-driver identification cards.   New registrations, registration renewals, transfer of registrations, temporary plates, replacement of lost or stolen plate with a new plate (not the same number), registration of a new vessel or renewal and handicapped parking permits. sonal checks, bank checks, Mastercard, Visa, Discover and most debit cards. Please make all checks payable to DMV
---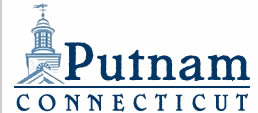 MUNICIPAL AGENT FOR THE ELDERLY
OFFICE HOURS AT THE PUTNAM TOWN HALL
THURSDAYS ~ 9:00 A.M. – 12:00 P.M. ~ BOB SPAGNULOL
FRIDAYS ~ 9:00 A.M. – 12:00 P.M. ~ THERESA GUERTIN
TO MAKE AN APPOINTMENT CALL 860-963-6800
---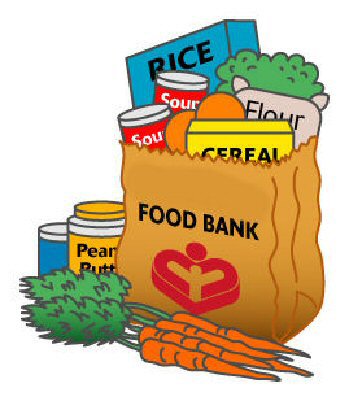 NORTHEASTERN CONNECTICUT 
FOOD BANK LOCATIONS & INFORMATION:
DAILY BREAD
PUTNAM METHODIST CHURCH
GROVE STREET, PUTNAM
HOURS:
MONDAY & FRIDAY ~ 12:00-1:30 P.M.
WEDNESDAY ~ 6:00-7:00 P.M.
SERVES PUTNAM, POMFRET & WOODSTOCK
DAILY BREAD IS IN NEED OF THE FOLLOWING CANNED GOODS:
BAKED BEANS, CHICKEN SOUP, VEGETABLE SOUP, CANNED PASTA MEALS, CORNED BEEF HASH, BEEF STEW AND PEAS
PLUS:
CRACKERS, MAC & CHEESE AND CEREALS
TEEG FOOD BANK
TEEG OFFICE
65 MAIN STREET, NORTH GROSVENORDALE
HOURS:
EMERGENCY FOOD AVAILABLE MONDAY – FRIDAY
TUESDAYS~BY APPOINTMENT ONLY
CALL 860-923-3458
SERVES THOMPSON, POMFRET & WOODSTOCK
POMFRET FOOD BANK
POMFRET SENIOR CENTER
207 MASHAMOQUET ROAD, POMFRET
HOURS:
MONDAYS~5:30-6:30 P.M.
TUESDAYS ~ 11:30 A.M.-12:30 P.M.
PLEASE BRING PROPER I.D. & PROOF OF RESIDENCE
SERVES POMFRET 
ACCESS AGENCY EMERGENCY FOOD BANK
KILLINGLY COMMUNITY CENTER
231 BROAD STREET, DANIELSON
HOURS:
MONDAY-FRIDAY ~ 8:00 A.M.-4:00 P.M.
SERVES ALL TOWNS
---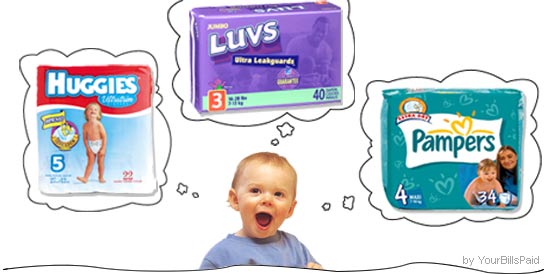 IHSP DIAPER BANK AT DAILY BREADIS ACCEPTING DONATIONS OF DISPOSABLE DIAPERS
AT THE FOLLOWING LOCATIONS:
~DAILY BREAD
~THOMPSON & PUTNAM PUBLIC LIBARIES
~WINY **IN NEED OF SIZES 4,5 & 6 DAYTIME**NOW SERVING KILLINGLY AND BROOKLYN***
**APPLICATIONS MUST BE FILLED OUT TO UTILIZE THE DIAPER BANK**
---
GOT A NEWS TIP? 
CALL WINY AT 860-928-1350
OR  EMAIL  NEWS@WINYRADIO.COM
ALL SOURCES ARE KEPT CONFIDENTIAL